The return to the workplace presents FMs with many challenges but there are also a host of opportunities; with technology playing a vital role. These were some of the key points discussed during the Future of the Workplace – A Global Perspective, at Tuesday's Facilities Show Connect 2021.
The discussion revolved around research by MRI Software in partnership with CoreNet Global of nearly 200 real estate occupiers/tenants and 50 landlords representing a variety of sizes and industry verticals. The survey found that many tenants are still unsure of their eventual policies for balancing remote and office work, while both tenants and landlords are considering or implementing physical changes in the office to address social distancing and hygiene concerns.
Unsurprisingly, tenants and landlords intend to increase their usage of technology to enable the the more flexible requirements of workplaces post-pandemic
According to Andy Birch, VP Portfolio Marketing, MRI Real Estate Software what this suggests for facilities managers is that what was often seen as reactive position prior to Covid is now a key strategic role.
"The challenge now for FMs is to work out what is available in terms of work spaces and make decisions on how to get people to return to the office. They've a wide remit around the preparation of workplaces, from the access to the office, i.e. entry and exits, to issues such as staggering the working day."
The survey also revealed that landlords think more people are already back in the office than their tenants have reported. This optimism extends to landlords expecting tenants back in the office sooner than tenants are reporting.
Commented Nicholas Franks Marketing Director, MRI Real Estate Software
"We talk about return to work, but what we're seeing is that businesses are open but they aren't full.  This is why over the past year workplace return solutions have been a focal point for many organisations and why MRI has been working to provide a knowledge base on the future of the workplace."
Technology will be one of the key ways organisations navigate the disruption, but as Birch explained it's first remit is in improving the customer experience. "Where tech fits in is in making it easier for the landlord to offer those kinds of experiences more seamlessly. A savvy landlord can use an app to provide to occupiers to help lease out the space in the first place."
If you missed this or any other session, you can log in to download the discussion using the link below.
FACILITIES SHOW CONNECT 2021 SESSION HIGHLIGHTS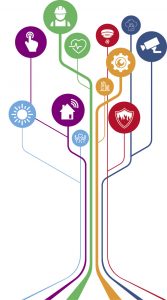 WEDNESDAY 9 JUNE
10:00 & 10:45 Planon and SWG product demos with live Q&A
12:00 Digital FM: Accelerate Your Cost Saving, Compliance and Engagement Strategies with the Latest Facilities Management Technology.
Moderator:
Chris Edwards, Group Director, Informa Markets
Panellists:
Mike Brooman, CEO, Vanti

Alan Rose, CEO, CadM

Paul Bullard, Business Strategy Director, FSI (FM Solutions) limited
14:00 & 14:45 Your Workspace, SimPRO product demos with live Q&A
THURSDAY 10 JUNE
10:00, 10:45, 11:30 & 12:15 Elogbooks, Fsi @Yourservice, CADM, Dutchview product demos
14:00 Data Driven Decision Making
Insight from Service Works' FM Software Survey show a large portion of FMs are now integrating their CAFM system with at least one other system to improve data accuracy and streamline services. Technology such as BIM platforms, BMS, health & safety, space management or CAD help create a single version of the truth that FMs can easily access and manage effectively.
The Panel will outline how effective CAFM and data driven decision making can improve building performance and help generate tangible ROI for users.
Moderator:
Panellists:
Edward Payne, Chief Engineer, Kettering General Hospital

Hazel Bedson, Strategy Director, Service Works Global

Mark Griffiths MSc CIWFM, Founder and Managing Director, WMA Consultancy Services Ltd