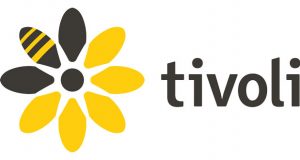 Independent specialist grounds maintenance service provider, Tivoli Group has exchanged contracts to acquire Sodexo Horticultural Services.
With over 40 years' experience, Sodexo is a leading provider of high-quality horticultural services to a diverse customer base. Sodexo Horticultural Services employs over 250 staff, delivering a number of high-profile contracts throughout the UK. The collaboration will strengthen and enhance Tivoli's service portfolio, self-delivering grounds maintenance, landscaping, arboriculture, winter maintenance, and interior plants and floristry.
Speaking about the acquisition, Darren Cunningham, Tivoli Chief Executive Officer, said: "Sodexo share the same passion for delivering a high-quality service and building long term relationships with clients, and we look forward to welcoming great people who deliver work of exceptional quality. There is a natural harmony between our work and our values, and our customers can now benefit from the industry expertise and resources of two well-established companies. We are very proud to welcome the employees and customers of Sodexo Horticultural Services"
Tivoli Group has a current turnover of circa £50 million with around 1,150 staff and a national presence across the UK. Sodexo's strong presence in the private sector is complementary to Tivoli's prevalence with public sector clients and enhances the portfolio coverage of the business. The acquisition fits in with Tivoli's strategy to grow both organically as well as through acquisitions, and further develops Tivoli's extensive national coverage.
Lee Morgan, Managing Director, Corporate Services, Sodexo UK said: "As the UK's leading independent grounds maintenance provider, Tivoli was the perfect choice for our team and our business. They share our focus and commitment to people and culture, and this move will provide our skilled horticultural services team with the opportunity to grow and develop. After the sale, we will partner with Tivoli, as a specialist service provider, to deliver grounds maintenance services as part of our contracts."
Completion of the transaction which remains subject to satisfaction of certain conditions is set for 31 January 2020.