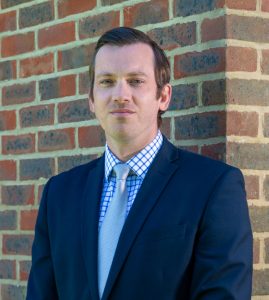 University Partnerships Programme (UPP), a provider of on-campus residential and academic accommodation infrastructure in the UK has announced the appointment of Adam Tyson as Construction Director.
Tyson has joined the senior team in UPP Management, UPP's specialist asset management business unit, and will lead the delivery of construction projects across UPP's portfolio, ensuring that high-quality standards, programme and cost expectations are met.
Tyson will also be responsible for the strategic alignment of building design and the choice of materials and systems to ensure efficient asset management throughout the lifecycle of buildings across UPP's portfolio.
He will lead on UPP's construction innovation, focusing on how modern methods of construction can be developed into product offerings, and promote environmental performance across building design and development.
Tyson has previously held senior roles at Balfour Beatty Investments including as Project Director for the Company's University of Sussex Residential Development Partnership.
UPP has over 36,000 rooms in operation or under construction through long-term, bespoke partnerships with 15 world-leading universities.
Your free ticket to Facilities Show 2020
Join 12,000+ of your FM peers from across the world at ExCeL London on 08-10 September. Bring the team and boost your CPD, your skills and your career with seminars and workshops at the only IWFM- supported exhibition. Test, trial and source smart solutions across technology, cleaning, FM services, waste and energy management; and meet a host of suppliers for new business collaborations. Your ticket also gives you free access to co-located shows to boost your specialisms across wellbeing, smart buildings, fire, security and health & safety.