Leading ergonomics specialist, DURABLE, is conducting research in partnership with FMJ to gain insights into how FMs approach ergonomics at home to equal that of the workplace.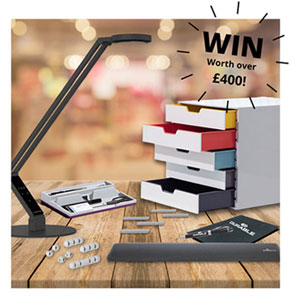 What began as a short-term response in March 2020 has morphed into a way of life for office staff who continue to work from home. Businesses had to act quickly to adapt to flexible working and consider their employee's ergonomic needs in these new working environments.
In this short questionnaire we would like to establish how organisations actively promote ergonomic wellbeing in the workplace and at home.
As a thank you, on completion you will be entered into a prize draw to win a LUCTRA Table and a DURABLE Desktop bundle (worth over £400)!
To take part in the survey please click here.
The findings of the survey will be published in a future issue of FMJ.