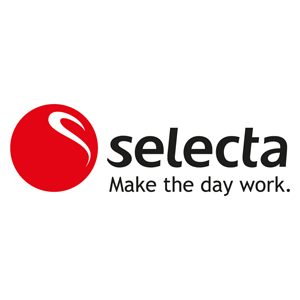 Apollo House, Odyssey Business Park, West End Road, Ruislip, Middlesex, HA4 6QA
Inspiring generations for over 60 years, Selecta leads the way in providing vending solutions and specialist coffee services in Europe and UK. Using our passion, knowledge, teamwork and customer-focused approach we offer high quality products, innovative concepts and a strong service.
We work hard to improve the coffee experience for everyone through our Pelican Rouge and miofino brands as well as working with partners Lavazza and Starbucks. We also lead the way in offering healthier products across both drinks and snacks.
All of our modern vending machines are produced by leading manufacturers. They are high quality, energy efficient and utilise the latest technology so that the products are available in the best condition.
Our product ranges – coffee and other hot drinks, snacks, cold drinks – have been designed by combining consumer insight with our expertise. These are tailored to suit your business. So whether you're in transport, education, healthcare, manufacturing, logistics or city offices, we have the right vending offer for you.
This is all backed by strong service. With 14 offices throughout the UK and Ireland, supported by a UK contact centre, we offer national service coverage with the benefit of having local teams to support our customers. These teams of field-based merchandisers and engineers are employed by us so have the specialist knowledge needed to keep machines full, clean and working.
Founded and headquartered in Switzerland in 1957, we have grown our geographic market presence to 16 countries across Europe. We serve more than 10 million people every day at 450,000 points of sale addressing the growing need for out-of-home food and beverage services at the workplace, on-the-go as well as hotels, restaurants and cafes.
Within the UK we are relied on and trusted by over 3,500 businesses.