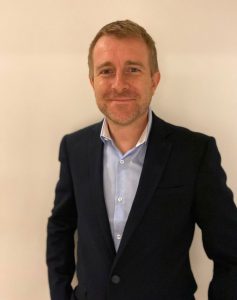 Incentive FM has appointed Matt Hadley to the role of Account Director. He will work with the team to build on the vision and brand for the Workplace Solutions sector.  
Hadley will be responsible for managing operations, driving continuous growth and business development across the sector and developing the offer through successful leadership and execution strategies.  
Hadley joins Incentive FM from Cloudfm where he held the position of Senior Account Manager. During his tenure at Cloudfm he was responsible for a number of client accounts with a turnover of over £25 million. Prior to that he was Commercial and Estates Manager at Arcus FM where he was responsible for all of the Sainsbury's mixed-use sites.
Commenting on his appointment, Hadley said: "I'm thrilled to be joining Incentive FM in this exciting role. I'm looking forward to working with the team and growing the sector with new contracts, using the experience I've gained through my 20-year career.  I'll be looking to provide leadership and direction on the contracts within my portfolio, and working with the team to deliver a best in class customer experience for our clients.
Bruce McDonnell, Incentive FM Managing Director added: "We're delighted that Matt will be joining our Workplace Solutions team. He will be vital in the smooth running of our client contracts, driving growth strategies and ensuring operations are delivered in line with our company values and business ethos."