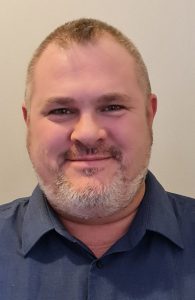 APT Skidata, the UK's leading parking solutions business, has appointed Doug Mather to support customers looking for automated and ticketless parking solutions.
Doug takes on the role of Strategic Parking Solutions Manager at APT Skidata and will be focusing on the company's barrier-less Freeflow Solution, which uses Automatic Number Plate Recognition (ANPR) and online payment technology to allow customers to drive in and out without using barriers and pay from the comfort of their sofa.
With 14 years' experience in car park operations, which includes his previous role as head of SWARCO-owned VeriPark UK, Doug has extensive knowledge and expertise in ANPR technology and cloud-based, modular parking management software, which will be applied to his new role with APT Skidata.
Doug says that providing customers with innovative parking solutions is a key motivation for taking on the new role: "I am thoroughly looking forward to my new responsibility, focusing on providing car park operators with simple, intuitive solutions that allow them to maximise the efficiency of their operations and provide the best possible service to end users."
Adam Stout, Head of Sales at APT Skidata, is delighted to welcome Doug to the team: "Doug's expertise and in-depth knowledge around ANPR technology and friction-less systems will be key to the ongoing success of our Freeflow solution."
For more information visit www.swarco.com/companies/apt-skidata-ltd
-ends-
To have your industry news published in the pages of FMJ's news section, Month in FM, and here online on fmj.co.uk, please send your news and image to Danny Grange danny.grange@kpmmedia.co.uk
The view or information contained within these unedited press releases, are that of the company producing it and not necessary the views of kpm.