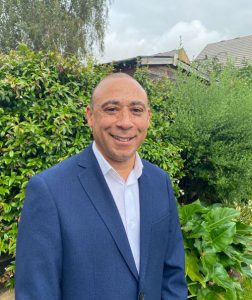 The foodservice and workplace solutions provider has appointed Rodney Payne to the newly created role of Global Account Director. The position will involve looking after Aramark UK's global accounts and to grow and evolve the Aramark proposition.
Payne, who previously worked for Aramark for 12 years, has over 35 years' experience in the food and hospitality industry in the UK and will report into Aramark UK Managing Director, Helen Milligan-Smith. This appointment comes as Aramark focuses on opportunities for growth as the country comes out of the pandemic and the hospitality industry reopens.
Payne joined Aramark in 1999 as Aramark's National Development Chef and worked his way up to more senior roles, eventually becoming Director of Operations in 2004. In 2010 he left and joined Searcy's, where he has been working for the last 11 years with his most recent role as Regional Director. 
Commenting on his appointment, Payne said: "I am delighted to return to Aramark to take on this new and exciting role working with our international clients and building our global profile. I'm focussed on developing and maintaining relationships with some of our biggest clients and continuing to evolve our offering to give us a competitive edge. My previous journey with Aramark built the foundations for my career and I am thrilled to be returning and starting this new chapter."
Milligan-Smith added: "Rodney is a fantastic addition to our team, and I am really excited to see the impact he will have in his new role. Growing our business is a big focus for the future and Rodney's wealth of knowledge makes him the perfect candidate for the role. His years of experience in the industry will help us to develop the relationships we have with our existing clients and build on relationships with future clients."
Six steps to facilities management in the post-pandemic world
As workplaces open up and restrictions lift the role of the FM has become more important than ever.
The challenges presented by the Covid-19 pandemic are now providing a valuable opportunity for FMs to demonstrate their skills and adaptability. Whilst on a practical level FMs are responsible for making buildings safe and comfortable, they are also crucial in attracting people back to the office.
In speaking with industry leaders, it is clear that there are six key areas of focus. Zip has published a white paper which looks at each one, suggesting ways that facilities managers can tackle the complexities and pace of a return to the workplace, whilst demonstrating clear and effective leadership along the way.
To find out more download the white paper here.