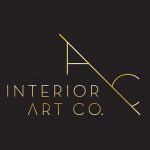 8 Lord St, Penarth, Vale of Glamorgan, CF64 1DD
Interior Art Co. is an art consultancy based in the UK, specialising in art for offices and the hospitality industry worldwide.
We offer an extensive range of bespoke decorative solutions from graphic wall coverings and framed prints to original art all to suit your budget and style. With our various formats and sizes, you can make sure your office art takes centre stage.
After detailed consultation with the client we provide tailored products, depending on the story to be told, or the space available. In collaboration with carefully selected galleries, artists, photographers and graphic designers we always find the right artwork for your office space. However, we know that something totally unique is often required, and that's when we commission original pieces – from fine art to 3D pieces.
All our frames and mirrors are completely custom made to order for our clients and we constantly explore new finishes, materials and techniques to produce exciting possibilities for everyone. In some cases we can even provide accessories such as books, vases and bric-a-brac to compliment your artwork.
We take pride in our relationship with our clients and endeavour to provide a complete service from design, art selection, framing and installation. You can be sure to achieve that high quality professional finish you're looking for and at very competitive prices. A2 & A3 Anchorage Business Park Chain Caul Way Preston PR2 2YL
Lustalux Ltd is a market leader in the supply and installation of Window Film, Graphics, Branding and Signage throughout the UK.
Since 1991 our experts have been installing Window Films that provides comfort, safety, security and visual enhancement. We will reduce your solar gain and glare, provide you with privacy and protect your personnel from injury in the event of accidental or deliberate breakage.
We will design and install stunning wall and window graphics for the purpose of ambience, visual stimulation and motivation making your walls and windows more than merely functional architecture.
We will provide the means to brand and portray your business in the best light possible with a vast range of signage and branding, making you stand out from the crowd.
Our product portfolio meets legal requirements and has seen us work on projects locally and nationally including Blackpool Tower, one of London's tallest office blocks and the HQ of The English Football League (EFL)