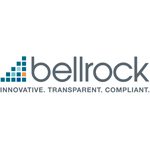 Peat House, 1 Waterloo Way, Leicester LE1 6LP, United Kingdom
At Bellrock we believe in delivering a transparent and seamless service for FM and estate management by the smart use of technology.
Our philosophy is to apply the most relevant delivery model whether that is using a supply chain or our in-house teams. We harness the emerging world of the intelligent workplace, robotics and artificial intelligence (AI), not only to reduce costs and risk, but also to enhance the customer experience. Using our IDEA (integrated digital estates assets) model we help our clients understand the maturity of their FM and property processes and data gathering so that we can implement the most efficient delivery model for their organisation. Our unique combination of subject matter expertise, supply chain management and world class technology mean we partner with ambitious organisations focused on competitive advantage, reducing costs and risk to realise the value of their estate.

With our unique combination of professional skills, agnostic supply chain partnerships, and market-leading disruptive technology and data analytics, we implement the estate model that saves our clients money, simplifies processes and reduces risk. We match your estate ambition with a tailored solution using our software-based model to create the fastest path to efficiencies and cost savings.


Software Services
Our Concerto software service is IoT enabled.  The estate management, project management and workplace modular suites provide state of the art workplace, facilities and property management analytics, workflow and financial support for you and your supply chain partners.
Concerto is a unique, mobile-enabled property, project and CAFM software platform with real-time analytics powered by a rich database. Concerto has successfully helped customers for over a decade to build knowledge of their estate and assets. As a result, management control is improved and costs of managing the entire portfolio are reduced. Concerto also simplifies internal processes, reduces complexity and improves communication. The powerful analytics programme displays complex property information in a simple, easy to understand format for anyone to access across.
CAFM
Projects
Estates Management
Assets Verification
Analytics
Intelligent Workplace
Workplace & Compliance Services
Our expertise and independence from the supply chain mean we can create the perfect, hard and soft FM model for your business.  We focus on ensuring the well-being and safety of your employees and visitors, with transparent risk management and cost control.
Technical & Real Estate Services
Our technical and real estate services are delivered by industry experts in design, project management, building surveying and property cost management, including service charge consultancy. We provide long-term support and guidance to unlock your estate and workplace ambitions.
Maintenance & Engineering Services
Our team of in-house engineers ensures safety and operational readiness by focusing on your critical assets. We assess and prioritise according to organisational dependence and compliance. Our M & E and maintenance services are part of our holistic approach to property and FM management.