As organisations prepare for the widescale reopening of buildings, the need to maintain a low carbon footprint remains a priority. But with lockdown making it difficult to even produce an accurate analysis of energy management rates over the past year how can FMs help their organisations get back on track in meeting carbon cutting targets that help achieve sustainability goals?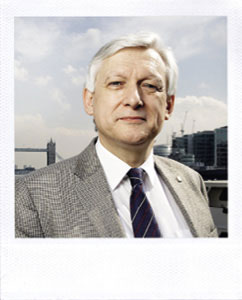 ENGINEERING SOLUTIONS PROVIDER'S VIEW
GEORGE ADAMS,
DIRECTOR OF ENERGY AND ENGINEERING SPIE UK
The changes in building occupancy due to the pandemic pose a number of challenges for those in facilities management. However, sustainability and efficiency remain hugely important, particularly as climate change directly affects everyone's health. It is clear that the relationship between health, buildings, energy and climate remains a focus, with new scientific studies highlighting the impact buildings have on people. Consequently, facilities management teams will need to be better educated on how to integrate this into the way buildings are managed.
Early anecdotal evidence from offices that have already reopened is that businesses need help in optimising the use of their office space to cut carbon emissions. With changeable usage patterns, facilities managers can help to instate a flexible occupancy approach which enables organisations to only use as much of the office, and by extension the heating, lighting, and ventilation, as they need to. In order to drive significant improvements in building operations and energy management, the use of existing intelligent technology can greatly assist the FM team with data collection and analytics. In doing so, they can create a more dynamic working environment that should drive a better return on investment for the organisations they work with.
For example, by measuring the carbon per person in a building, facilities managers can establish a baseline from which the amount of energy consumption overall is reduced. A smart way to begin your carbon reduction journey is to analyse how much energy is generated by different systems, utilising the data as part of the ongoing life cycle management of the building.
There are already governmental changes that are driving companies to operate more sustainably. For example, large businesses in the UK are required to publicly state their carbon emissions in their Directors' Report. As businesses respond to ever stricter climate targets, the reality is that facilities managers and organisations have fewer easy carbon emission reducing options available. This is going to create pressure for higher quality and more energy-efficient buildings that help organisations meet their corporate targets.
Meeting this demand requires most of our buildings to be improved, pushing the issue of how we recycle and repurpose them up the climate agenda. For facilities managers, this means understanding the new technologies, techniques and expertise needed to keep the buildings they manage as sustainable as possible. As the sector is challenged to overcome higher barriers and play a more wide-ranging role in the operations of its customers, there is no doubt that the facilities management sector needs to begin actively adopting up-to-date technologies. By doing so successfully, our existing building stock can be recycled into the efficient and sustainable buildings that will be demanded in the future.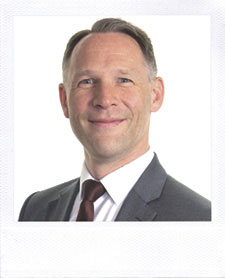 SMART BUILDINGS EXPERT'S VIEW
MARK MCLOUGHLIN,
STRATEGIC ACCOUNT MANAGER, SIEMENS INDUSTRIES AND MARKETS, SIEMENS FINANCIAL SERVICES

The pandemic crisis and its aftermath had made buildings owners and managers look afresh at the value their buildings deliver and the underlying operational cost base of their assets. Social distancing rules are changing the whole dynamic of occupancy – how many people can work in a given location, in what groups and with what safety protocols and technologies in place?
Several drivers of change are simultaneously in play to make buildings 'smarter': the economic pressure to seek cost efficiencies (especially through energy efficiency); new ways of working to ensure hygiene, infection control and safety; existing and emerging regulatory requirements making fire and security upgrades mandatory; and the drive across the world to reach higher environmental standards. There is now wide recognition that making buildings smarter adds value by delivering agility and flexibility in the "new normal" – whether from the perspective of hot-desking, agile changes of use, security and safety, hygiene and infection control, remote buildings management, or greater efficiency and flexibility to adapt to volatile circumstances.
The future of office occupancy is under considerable scrutiny at the moment, with many corporations reassessing their real estate needs in the light of the pandemic experience. Smart buildings have been seen to offer important benefits in terms of looking after occupant and staff safety through digital, touchless and remote capabilities. Equally, operating costs are also under the spotlight and the opportunity to save on energy costs without having to deploy capital is increasingly attractive. While there is wide consensus around the need to make buildings smart, all countries and sectors need a way of making that conversion financially sustainable. How can this be done?
The starting point is to use smart technology to reduce energy consumption in buildings. This produces hard financial savings that – through smart financing arrangements – can be harnessed to subsidize or even pay for overall smart buildings conversion. This can be done at an enterprise level, or in small incremental steps, each of which proves its return on investment.
For whole building and multi-building projects, budget-neutral schemes are available from specialist financiers to enable conversion. They are increasingly becoming known as "Building Efficiency as a Service" (BEaaS) arrangements. The integrated solutions provider introduces technology and systems to create smart buildings which deliver a clearly predictable level of energy savings. The reduction in energy costs is then harnessed to effectively fund the cost of conversion.
Throughout, the building's owner has conserved their own funds for strategically important development activities – whether commercial growth or improved public services. In the post-pandemic period, where cash reserves have been used up and revenues are experiencing a downturn, the idea of self-financing smart building conversion becomes even more compelling than before the crisis.
At a time when building owners and managers are having to invest in measures to make their buildings safe and occupiable, and are also being restricted on the density of occupation, it is arguable that, only smart buildings will present a sufficiently attractive proposition to potential tenants and occupants. In a budget constrained environment, energy efficiency savings are increasingly seen as the ideal starting point for smart buildings transformation (either as a single investment or as a series of incremental projects), with smart financing techniques playing a major role in enabling those future savings to finance the cost of conversion.