Evaporative cooling is a green alternative to air conditioning which can be used to cool large spaces effectively and efficiently while leaving doors and windows open. EcoCoolers are modular; one cooler can typically provide 35kW of cooling for a 250m2 area for less than 15p per hour, a 90% saving on the cost of a refrigeration-based system. This simple cooling process guarantees temperatures never exceed 23C at point of entry.
UK based EcoCooling are in an ideal position to help companies who are not only looking for an efficient ventilation and cooling system but are also wanting to offer their employees a healthier and safer environment to work in. At 90% less than the running cost and less than 50% of the installation cost of a refrigeration-based system, EcoCooling provides a simple, safe and low-cost method of keeping your factory cool, productive and COVID safe.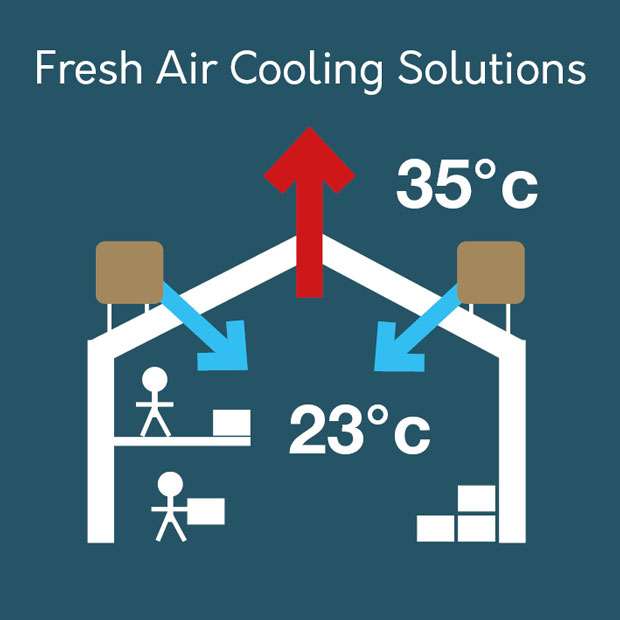 01284 810586
sales@ecocooling.co.uk
www.ecocooling.co.uk
-ends-
To have your industry news published in the pages of FMJ's news section, Month in FM, and here online on fmj.co.uk, please send your news and image to Danny Grange danny.grange@kpmmedia.co.uk
The view or information contained within these unedited press releases, are that of the company producing it and not necessary the views of kpm.