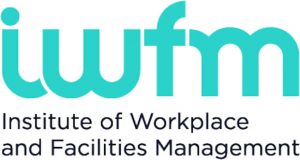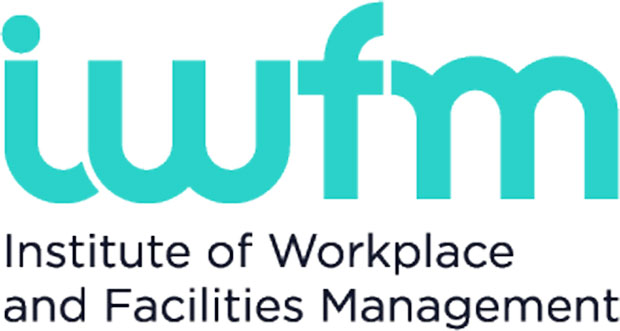 This November marks two years since the British Institute of Facilities Management (BIFM) became the Institute of Workplace and Facilities Management (IWFM) with the aim of working towards chartered body status. Have those plans been derailed by the impact of the pandemic? What is the IWFM doing to help existing members through these challenging times? How can the Institute remain relevant to up and coming FMs and attract and retain membership levels?
It's been two years since the launch of the Institute of Workplace and Facilities Management (IWFM). The move marked a bold new direction for the Institute. We sought to reframe the rationale for FM to foster a better understanding of the value that facilities and workplace professionals can contribute to the success of organisations, and to empower and enable them to reach their full potential.
At the time of the name change, we set out our ambition to become a chartered professional body; and as we illustrated to members at our AGM last month, the work we have been doing since that time is focussed on meeting the conditions necessary to achieve that goal.
Back in 2018, no one predicted the global crisis that has unfolded this year – up-ending society and the economy and transforming the way we work, perhaps forever. Yet in the face of the biggest challenge we have seen in decades, the workplace and facilities profession has proven itself to be innovative, resilient and above all, essential.
Far from making the role of these professionals irrelevant, the shift of hundreds of thousands of employees to a remote-working model has proven just how vital the profession is to the success of organisations. From the start of the crisis, this 'super connecter' profession has held the key to bringing together the space, culture and technology aspects of work into a coherent whole, a workplace strategy, that has enabled organisations and individuals to remain productive, whatever their setting. From managing the transition to remote working, to reviewing business continuity plans, overseeing deep cleaning and maintaining essential infrastructure, workplace and facilities managers hold many of the levers fundamental to maintaining an effective and productive workplace experience, and supporting organisational performance. Their effect was perfectly encapsulated at the recent 2020 IWFM Impact Awards.
Throughout the crisis, IWFM has redoubled its commitment to supporting our members; helping them to enact their plans to keep us safe, maintain productivity and help the UK economy bounce back. We launched a dedicated website hub for sharing resources and best practice guidance to help members navigate the pandemic – from cleaning regulations and procedures to risk and business continuity management and guidance on returning to the workplace. Our popular weekly webinars continue to engage and inform thousands of professionals on a diversity of matters from catering to the future of work, and everything between; and to make sure our members' professional development can continue unhindered we've made all our flagship activities available online.
It's a tough climate for everybody right now and professional bodies are no exception. Despite the twin headwinds of Brexit uncertainty and a global pandemic, we remain committed to becoming a chartered professional body as part of our vision to be the trusted voice of a distinct profession recognised, beyond the built environment, for its ability to enable people to transform organisations and their performance.
IWFM remains committed to supporting new and existing members through the challenging months and years to come, as they navigate and forge innovative approaches to the new world of work.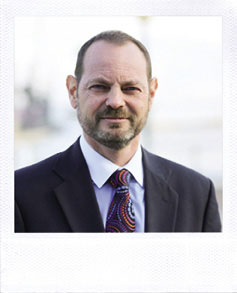 THE PUBLISHER'S VIEW
DAVID EMANUEL,
MANAGING DIRECTOR I-FM

I don't think the plans to get chartered status were ever really fully calculated or developed. I tried to get some tangible data on timings, cost and probability of success two years ago from the then Chair as I wasn't convinced that it was actually a viable initiative, regardless of projected costs or timescale – nothing was forthcoming. There's been no communication since, and I doubt the Institute now has the resources, let alone the appetite these days. Nor indeed does it seem likely to qualify for and be awarded the status – its financial history for one is enough to make it ineligible and the Privy Council would almost certainly reject its application.
I'm confident that the FM sector will exceed previous market analysts' expectations and it will continue to expand and grow financially and enhance its reputation. Unfortunately, that probably won't be true of the Institute. It was already becoming less of a members' Institute and more a training provider.
The pandemic has affected many of its revenue streams, postponing events and its ability to deliver services, although its financial stability has been in question for some time. It has been loss-making in its last two published accounts – 2018 and 2019 – but not in the same way as in 2015 when it incurred losses of £724,000. But will its net reserves of £205,000 be able to support it through 2020?
Training, networking events, the awards dinner, the conference have all been adversely affected this year, so revenues will be drastically affected, and membership is also in decline. Membership numbers were once proudly published on the website; and the use of 'Britain's fastest growing Institute' and the strapline 'Advancing our Profession' are long gone.
What we can identify is that ABC, which audits magazine circulation, shows this has fallen 20 per cent year-on-year to July down to just 10,500 copies (99.7 per cent of copies are for members) – so gone are the aspirational days of membership levels of 25,000-plus which was the target set for the previous CEO.
Professional membership bodies have to provide value to all their members both to individuals and also to their corporates. It's hard to identify the ROI provided when the Institute does not represent those corporates: it is not a trade association and not their voice or representative body. Individuals undergoing professional qualifications still have a choice of which training provider to use and there are many good ones up and down the country.
So whilst IWFM outsources the provision of their membership magazine, there are of course other publications available, which will provide the same informative read. IWFM has put on some good webinars, but that really doesn't bridge the gap left from all the other services not being provided; and all those regional events organised by the volunteers were always the real attraction for most. It's unlikely any will be back anytime soon.
Cost is what you pay, value is what you receive. It will ultimately be for others to decide if the cost of belonging gives them back the necessary value in return. I'm no longer a member of the IWFM. There are of course other FM bodies out there including IFMA & RICS, and I'm involved with both.