Recent research published by Warwick Business School suggests that companies that don't do enough to support their workers' mental health, risk seeing their overall productivity drop by a quarter. With employees facing continued disruption to their work and personal lives due to COVID, what can be done to help them develop their mental resilience in the face of continued uncertainty?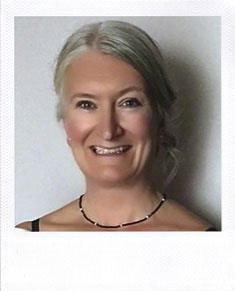 THE FM PRACTITIONER'S VIEW
LUCY HIND,
NON-EXECUTIVE DIRECTOR, HARROGATE HEALTHCARE FACILITIES MANAGEMENT
We are all very aware that there is currently a rise in concerns regarding mental health and the effects that COVID and isolation have had on our workforces due to enforced working from home and isolation from colleagues and teams. With continuing changing working patterns this opens up the question as to how the FM role could change to meet the challenges ahead. I would foresee that with more and more people working from home, the business estate in its current form will shift and remote working locations will start to make up a proportion of corporate real estate. This opens up the need for reviews and discussions on how to ensure remote working can be achieved while ensuring the minimisation of safety and health risks. This gives FMs the opportunity to take a lead in employee engagement, communication and wellbeing as part of the work at home discussions.
It could be said that the best-known people within a workplace is the FM manager and the FM team, as they are the problem solvers. Now, with organisations' estates being disrupted there is no reason for this to change. I predict that the FMs will work closely with department managers and HR to ensure that teams work safely and well from their remote locations. While training may be required to help spot struggling individuals and be able to gauge the levels of support required, this opens up the opportunity for FMs to step up and become a key conduit between remote workers and their organisation's management teams. The FM will be needed to determine issues such as ensuring that the working environment is right for the individual, including desk set up, the amount of space required in the remote location, lighting and ventilation levels etc and to help identify individuals who may be struggling and need extra support.
This also opens up the discussions around space utilisation and whether communal space can be designed to ensure employees get some social interaction with teams while adhering to social distancing rules. My advice for senior management is to look closely at your FM teams, as these people could be a bedrock in promoting wellness, identifying where there could be potential issues and helping to support our remote workers into the future.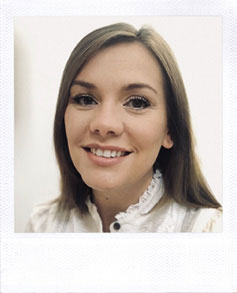 THE MANAGING DIRECTOR'S VIEW
RACHEL HOUGHTON,
MD OF BUSINESS MOVES GROUP

Without sounding controversial, I don't think mental health is a directive that can be managed with an off-the-shelf policy. In other words, it shouldn't be a tickbox exercise. Nor should there ever be a 'this is how you deal with mental health' manual as a lone guidance. Rather, it has to be embedded in everything you do as a business. I suppose that's easy for me to say, working as I do with such a close-knit team, but to successfully embed and develop a culture of wellbeing, I honestly believe you need a palpable sense of openness.
At BMG, we know the people we work with. We notice if someone's behaviour changes, even slightly. We can spot the signs, the little things that could suggest somebody's not coping – if the phone calls are not being returned as quickly as normal, if an email response is out of character, if they're not as present as usual in virtual team meetings. You can't assume that if someone is snappy that they're having a bad day – it could be the culmination of multiple bad days. And you have to have the foresight to sense when someone is upset or stressed; you have to be intuitive enough to pick up on the nuances of people's everyday behaviour; and you have to be able to adapt your approach depending on the individual in question.
There are policies that sit behind our business, of course, but these are based on what we actually do, rather than what we think we should do. I think it's important that policies reflect a business, rather than an aspirational way of working. Too often, it's the other way around and I don't think that ever works, because it has to be there from the beginning – the main strand of an organisation's DNA.
People don't have to make an appointment to talk about mental health. Instead, we let everyone know that they always have someone to turn to and that there is a support network. We also take time to consider who the best person is to offer that support – a line manager, for example, isn't always the best point of contact for more sensitive matters.
It's about having an open-door policy and communicating that anyone in the business can reach out to any of the managers or senior leaders. While we have a hierarchy, the management team makes a point of being visible and present. When we visit the branches to talk to directors or managers, we check in on the wider team at the same time, just informally to find out how they are. It's not about inviting people into your office for a wellbeing chat, it's about being with people in their environment, chewing the fat, letting them know that they're valued and appreciated, and that you're making time to be there for them.
There is a feeling in the business that we really care. That culture of care filters through and across the whole organisation because it's what we do. We talk to people. We ask them about their families. We send out regular messages asking if everybody's OK. We care. That's how to develop mental resilience in the face of continued uncertainty.