As part of its Live Forward campaign, Forbo Flooring Systems is underlining its commitment to sustainability and minimising the environmental impact of its products and processes wherever possible. This includes highlighting that its linoleum product, Marmoleum, is CO2 neutral without carbon offset* and is manufactured from 97% natural raw materials – using linseed instead of plastics.
With climate change driving extreme weather events all over the world, including here in the UK, it is now crucial that our impact on the natural world is curtailed. A key part of this is reducing the environmental impact and carbon footprint of buildings, both during construction and throughout their lifecycle. Specifiers must examine the sustainability of building and interior products and select the options with the lowest possible impact on the environment. Manufacturers have an important role to play in developing these solutions and helping the industry to make the right choices.
Unlike many vinyl or resilient floor coverings, Marmoleum does not use plastics such as polyvinyl chloride (PVC) and is instead made from 97% natural raw materials. This includes flax, jute and linseed oil, which are obtained from annual crops, and wood flour and pine rosin that are sourced from sustainably managed forestry plantations. In fact, 62% of the natural ingredients are renewable, of which 29% are rapidly renewable, meaning it will grow back within one year. Marmoleum also boasts 43% reused and recycled content to reduce the demand for virgin raw materials.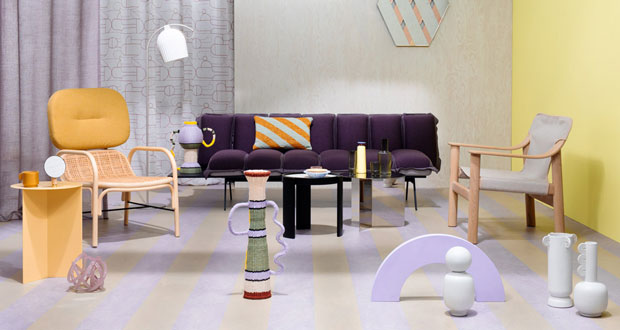 The carbon neutrality of Forbo's 2.5mm Marmoleum from cradle to gate is confirmed by the independent Environmental Product Declaration (EPD), which shows that the CO2 removed from the atmosphere during the growing of its natural ingredients balances out the CO2 produced in the extraction, transportation and manufacturing processes. For specifiers and contractors this means that, for example, using Marmoleum 2.5mm on a 10,000sqm project could equate to a 66,200kg/CO2 saving when compared to a PVC vinyl floor.
Mark Bauer, Environmental Specialist at Forbo Flooring Systems, said: "Sustainability is no longer just for a select number of projects. The industry as a whole needs to make better, more environmentally conscious choices to help reduce the impact of our buildings. A fundamental part of this is moving products, processes and ultimately buildings towards carbon neutrality through the use of natural renewable materials and energy. We are proud to have achieved this with products from our Marmoleum range and will continue to look for further ways to improve the sustainability of our flooring solutions."
In addition to its sustainability, Marmoleum offers true design freedom and choice with over 300 colours and designs to choose from. It is also phthalate free for improved air quality and Allergy UK approved. All Marmoleum products also feature the Forbo Topshield high performance UV-finish, which prevents staining, scuffing and scratching for a longer lasting finish as well as easier cleaning and maintenance.
To find out more about Marmoleum, download the brochure or request a Marmoleum taster box visit www.forbo-flooring.co.uk/liveforward
*weighted average of the Marmoleum portfolio, cradle to gate.
-ends-
To have your industry news published in the pages of FMJ's news section, Month in FM, and here online on fmj.co.uk, please send your news and image to Danny Grange danny.grange@kpmmedia.co.uk
The view or information contained within these unedited press releases, are that of the company producing it and not necessary the views of kpm.