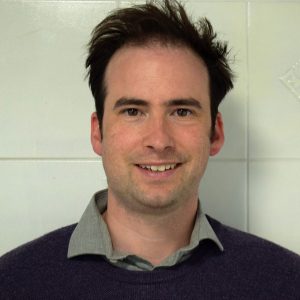 Known globally as a sustainable pioneer that supports countless green-focused workplaces, Lyreco UK & Ireland has extended its leadership credentials in the area of corporate sustainability with the appointment of Andrew Bryers (MSc, MBA), into the newly created role of Head of Corporate Sustainability.
Lyreco UK & Ireland has committed to making all of its operations across the UK and Ireland carbon neutral by 2030 and Andrew's appointment is a key component in achieving that goal. In his new role Andrew will develop market-leading customer solutions that support Lyreco's commitment to drive forward sustainable work practices, across all verticals.
As a dedicated subject matter expert, Andrew will work down the supply chain with key supplier partners, resulting in bringing back upstream, market leading CSR focused products and services. This strengthened commitment from Lyreco also ensures it is in the best possible position to help customers deliver their sustainability strategies.
Andrew joins Lyreco from Aston University where he held the post of Energy, Environment and Sustainability Manager. He has a track record of over 12 years of focused, public sector experience in driving transformation within the environmental, carbon management, transportation and social value space.
He has been the chair of five independent bodies focused on driving the CSR community forward across the UK and Ireland and also brings extensive experience of the National Social Value Measurement Framework (TOMs), a method of reporting and measuring social value to a consistent standard.
Andrew will report to David Harman, Product & Marketing Services Director. Harman said of the appointment: "Andrew brings a depth of expertise that will greatly enhance our leadership in this critical and evolving area for our customers. We are delighted to have someone of his calibre and with his academic credentials join the team. He is uniquely placed to drive our CSR strategy forward and help us achieve our carbon-neutral goal."
Andrew said of the new role: "I was attracted to the genuine commitment Lyreco has made to creating a difference through the Lyreco Goodness approach. It's working towards all operations across the UK and Ireland being carbon neutral, is an active participant in the circular economy pledge, and is on track to ensure 90% of products are green and sustainable by 2026. The on-site bee apiaries and eco garden are another great demonstration of Lyreco Goodness in action."
Michael Milward, Lyreco UK & Ireland MD, said: "Lyreco UK & Ireland is committed to minimising our environmental impact and contributing to the circular economy, with an ambitious goal to become completely Carbon Neutral by 2030. We are always looking for new ways to extend and improve our offering to ensure this goal becomes a reality – the appointment of Andrew is another step closer to this.
"A strong CSR strategy is a founding principle of our company, one that navigates towards doing the right thing for our customers, our people, our communities, and our planet. It's at the heart of everything we do and affects every choice we make. This commitment in turns helps our customers run more sustainable businesses and initiatives."
Andrew joined Lyreco on the 6th of September.
To have your industry news published in the pages of FMJ's news section, Month in FM, and here online on fmj.co.uk, please send your news and image to Danny Grange danny.grange@kpmmedia.co.uk
The view or information contained within these unedited press releases, are that of the company producing it and not necessary the views of kpm.