Ideal Standard's Intellimix® – a smart, sustainable solution for superior hygiene in shared spaces – has won two coveted international design awards, the Red Dot Award for Product Design 2021 and the iF DESIGN AWARD 2021. Both awards recognise the highest standards of quality, innovation and functionality from product manufacturers across the globe.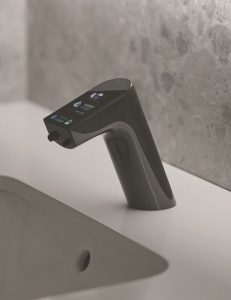 Designed to dispense both soap and water with every use, Intellimix is 100 per cent touch-free, guaranteeing improved hygiene standards in public washrooms. Ideal for offices, leisure facilities and other high-traffic environments, such as shopping centres, hotels and restaurants, the fitting has a clean, modern design and is also environmentally friendly, saving on resources and reducing waste.
Intellimix delivers an optimised digital wash cycle including soap and water every time, with the in-built TFT screen displaying clear instructions to enhance the handwashing experience. It can also be set to display a company logo or advertising image during idle times, while offering enhanced design freedom, with the fitting available in Chrome and Black Onyx versions.
Despite delivering an optimum volume of soap with every wash for improved hygiene, Intellimix actually reduces the overall amount of soap and water typically used in washrooms with traditional fittings, minimising waste and generating cost savings of up to 80 per cent on soap and 85 per cent on water.
It was this revolutionary take on handwashing and the product's innovative design features that led the independent panel of judges at both awards to grant Intellimix the prestigious accolades.
With more than 18,000 entries, the Red Dot Award is one of the world's largest design competitions. Since its inception in 1955, the sought-after distinction Red Dot' has been the revered international seal of outstanding design quality. Meanwhile, the iF DESIGN AWARD has been recognised as an arbiter of quality for exceptional design for 67 years and is one of the most important design prizes in the world, receiving more than 10,000 entries this year alone.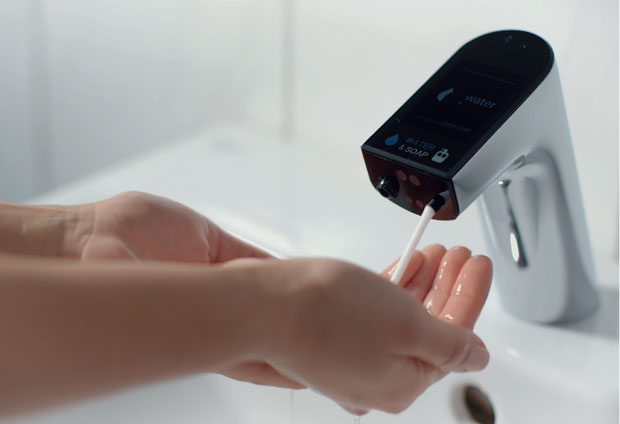 Bert Depiere, vice president of fittings at Ideal Standard, said: "We are delighted that Intellimix has been recognised by awarding bodies so revered in the design community. For years, these awards have shone a light on the very best in design and we're proud to be amongst their recipients this year. Now, more than ever, shared spaces need to be designed to protect users' health and wellbeing. Winning these awards is a clear acknowledgement that Intellimix represents an important step forward when it comes to raising hygiene standards in public washrooms, while of course improving sustainability and enriching the handwashing experience for end users."
From 22 June 2021, Intellimix will be showcased in the exhibition 'Design on Stage' in the Red Dot Design Museum Essen.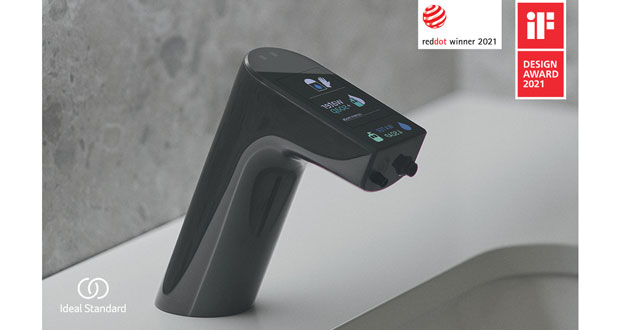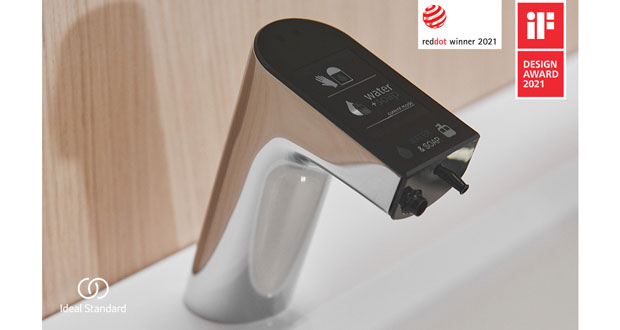 For more information about Intellimix, visit: www.intellimix.co
-ends-
To have your industry news published in the pages of FMJ's news section, Month in FM, and here online on fmj.co.uk, please send your news and image to Danny Grange danny.grange@kpmmedia.co.uk
The view or information contained within these unedited press releases, are that of the company producing it and not necessary the views of kpm.