The digital switchover of telephone lines in the UK is happening now. By 2025, Openreach will have phased out all copper analogue telephone lines in favour of optical fibre networks.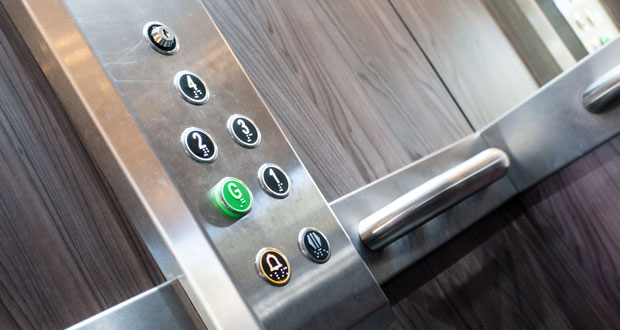 What the digital switchover means for you
If you are a building manager you may already be aware of the need to change phone lines in your building, but may not have realised that your lifts will be affected by the Public Switch Telephone Network (PSTN) switch off.
Some lifts in buildings have an alarm, enabling passengers to communicate in an emergency situation. With the analogue to digital switchover, lift owners must now manage the transition of their emergency alarms from analogue phone lines to other digital alternatives.
The digital switchover will not happen overnight and work is being completed in phases across the UK.
However, being prepared for this, understanding the implication for your lift, and choosing the right solution for your lift ahead of time is essential to keep your lifts compliant and your passengers safe.
About GSM, the 'digital' phone line alternative
One option as part of the preparation for the digital switchover is GSM. GSM telephony provides a reliable and cost-effective digital solution for most existing lifts. Without the need for physical phone lines and installations, a GSM module can be easily installed and battery-backed to provide a failsafe in the event of a power outage.
SIM management from the experts Stannah's new portfolio of digital services includes a managed SIM service, which covers the cost of calls, line rentals and 24/7 connectivity monitoring, offering peace of mind to lift owners, improved product safety for users and reduced risk for the owner.
For more information, visit the Stannah website to find your local service branch.
www.stannahlifts.co.uk/connected-services
-ends-
To have your industry news published in the pages of FMJ's news section, Month in FM, and here online on fmj.co.uk, please send your news and image to Danny Grange danny.grange@kpmmedia.co.uk
The view or information contained within these unedited press releases, are that of the company producing it and not necessary the views of kpm.