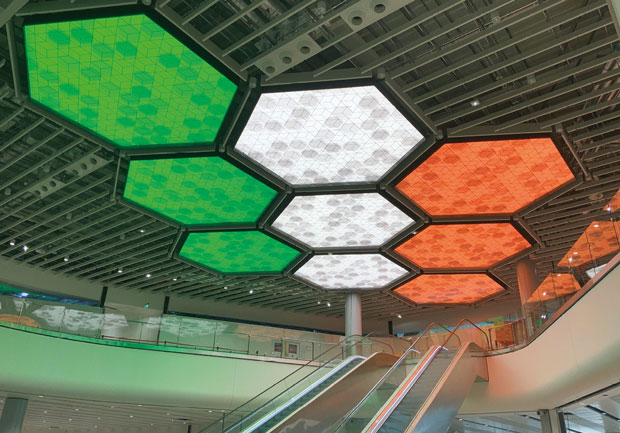 Tim Whitaker – Marketing Communications Manager, DALI Alliance discusses sustainability, future-proofing and the opportunities offered by smart, data-rich lighting systems
Sustainability across the electrical sector continues to be a key focus and with lighting accounting for around 15 per cent of global electricity consumption and five per cent of worldwide greenhouse gas emissions, how it is managed is of vital importance. But it is important to consider what can be achieved now, as well as the reasons for future-proofing for the benefit of the industry. It is here that the role of connected lighting is a key way to reduce energy consumption and cut carbon emissions.
THE NEED FOR SUSTAINABILITY IN THE LIGHTING INDUSTRY
There are many driving forces for sustainability across the lighting industry. First and foremost is the need to address environmental issues, which are closely linked to social responsibility and achieving ESG. This had led to the introduction of legislation and compliance requirements, focused on achieving a more environmentally-sound future.
Another factor is the move towards creating a circular economy. This has garnered wide-reaching support, including a policy and regulatory framework in the European Union. A circular economy approach aims to ensure products can be reused, refurbished, upgraded and recycled, rather than simply disposed of when they stop being fit for purpose.
LIGHTING CONTROL AND SUSTAINABILITY
One of the most inefficient elements of building management is leaving lighting on even when a space is unused. To counter this, an effective approach would be to introduce an automated DALI (Digital Addressable Lighting Interface) lighting control system with sensors that detect occupancy, movement and daylight levels.
When detecting presence and movement using a PIR (passive infrared) sensor, the system responds by turning lights on and off as required, reducing energy usage.
Light level sensors are an additional tool in the drive for energy savings. With regard to daylight levels, light level sensors inform the system how much natural light is available in a particular location, and the artificial lighting levels can then be increased or decreased accordingly. By only being on when the area is in use, unnecessary electricity use can be massively reduced.
To standardise the location and format of new types of data that can be stored in control gear such as LED drivers, i.e. devices that regulate the power sent to your lights, several DALI data specifications have been developed. This data, which is drawn from the light sources, luminaires and the drivers, can be used for asset management, energy monitoring, diagnostics, predictive maintenance and a variety of other applications.
Bolstering this, some drivers have the capability to report real-time energy usage and power consumption. This is incredibly useful, as the savings achieved through the effective use of a lighting control system can only be quantified if energy consumption is effectively monitored. To build up an accurate picture of savings, it is important to not only measure the overall energy usage, but also to understand the specifics of different areas in a building – or even inside individual luminaires.