Global facility management market size is witnessing notable expansion lately. Urbanisation and industrialisation have been responsible for the robust development of public infrastructure, such as commercial buildings, residential spaces, and recreational parks. With governments introducing initiatives to boost the quality of the infrastructure, product adoption is likely to increase across developed and developing countries.
For instance, the US Congress, in November 2021, approved an investment plan worth USD 1 trillion, making it the largest federal funding in decades. This bipartisan plan will be used to upgrade all the physical infrastructure, such as railways, roads, bridges, water systems, and airports. Such investments will catalyse the demand for facility management services to keep the quality of these structures intact for years to come.
Global facility management market share will surpass USD 2 trillion in value by 2027.
Here are some of the key trends that will determine the industry outlook:
· Smart building construction gains momentum:
Smart buildings are being constructed on a large scale to keep up with the growing demand for advanced facilities. According to L&T Infotech, as of 2021, buildings generated approximately 40 per cent of the global carbon dioxide emissions, which calls for the construction of smart buildings. The report further stated that currently, more than half of the commercial spaces in the US are not integrated with building automation systems (BAS).
This will boost the demand for smart technologies, such as surveillance & security systems, sensors for efficient energy management, and automated parking & water management systems to ensure higher convenience for the public, at the same time moving toward a carbon neutral future. It will further enhance the need for facility management solutions to ensure proper functioning of these systems.
· Rising fire incidents boost facility management demand:
Safety measures are becoming stricter every year due to a strong rise in fire-related incidents. As per the National Fire Protection Association (NFPA), in 2020, 111,000 non-residential fires took place in the US Some of the major reasons for these mishaps can be failure to upgrade or replace the aging electrical networks and serious lapses in security systems like fire alarms. These factors will prompt facility managers across factory floors and office spaces to install advanced fire alarms and electric systems to mitigate the casualty rate and improve the security of these establishments.
· Outsourcing facility management solutions will become common:
Outsourcing the facility management services will gain traction among companies as there are dedicated resources and personnel to look after the proper functioning of the entire space. In-house management of various facilities can be very expensive for organisations. This is why outsourcing these services will become popular among businesses.
For example, the Occupier Services team, launched by Toronto-based Colliers International, has unveiled a new Enterprise Facilities Management Advisory (EFMA) service. This strategic outsourcing solution will help regional and global companies identify the most suitable operating partners and models to deliver their workplace and employee experience strategy. These initiatives will supplement the demand for outsourcing facility management services.
Global facility management market outlook will remain positive due to the robust presence of companies offering these services, such as CB Richard Ellis (CBRE), Aramark, Colliers International, Sodexo, Veolia Environment, Tenon Group, Planon Corporation, Serco Group, and SAP SE.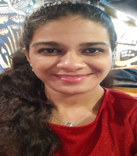 Article by: Priyanka Ravi Nair is an MBA (Finance) graduate from Pune, India.