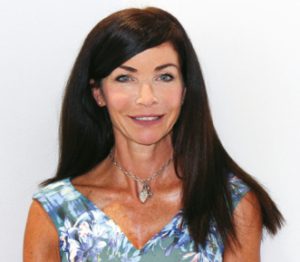 Blog by Clare Legrys, Principal Risk Manager/HSEQ Manager, Vercity Consulting
Following recent changes to the Social Value Act and increasing focus from corporations, investors and consumers, company ESG (Environmental, Social, and Governance) and sustainability activities are now becoming vitally important to the health and growth of a business and more than just "good practice".
Companies who are strong on ESG are seen as more stable for investors, particularly as regulators now routinely scrutinise businesses' financial and environmental disclosures. Rising talent is also more likely to be attracted to companies with good ESG credentials, with studies showing they prefer to work for brands perceived as ethical. To adapt to this driver and better position themselves in the market, many companies have begun to harness recruitment partnerships to consult on how to adopt ESG best-practice and understand the needs of those open to work.
The most effective ESG strategies ensure room for development against set measurements and frameworks, to accommodate the constantly shifting goalposts of this business area. Successful ESG shows a willingness to change and a recognition of the need for reactivity and adaptability. Focusing targets and workflows on the long-term picture can be beneficial, particularly in relation to net zero and decarbonisation of the supply chain, while taking cognisance of and adapting to emerging innovations within the current fast-moving industry to ensure they remain achievable. Flexibility may also be required as and when legislation and regulations change, to ensure attainment of the best sustainable global outcomes.
Businesses have also found technology management and data driven outcomes are key to achieving collaborative working arrangements and the overall implementation of successful sustainability strategies. Through use of centralised systems, companies can record and analyse building or project emissions, which in turn allows them to accurately feedback to stakeholders on sustainability performance and achievement of goals. When it comes to facilities management activities, these systems also provide the capability to monitor and measure waste creation, recycling volumes, and materials and product usage, and can build in planned life cycle and obsolescence management.
As a management services provider, Vercity has embraced these notable ESG practices, recognising the need to be an ethical and forward-thinking organisation that places sustainable practices as a key business driver. The company has a proven track record of initiating innovative approaches to social impact, benefitting the global community, and minimising their negative effects upon the environment, which is achieved through collaborative working arrangements and actively measuring the business' direct and indirect effects. To tackle emissions and environmental harm, we have introduced an environmental aspects and impacts register which sets annual environmental objectives and targets that are monitored on a quarterly basis. This regime aligns with our external certification to ISO 14001 with BSI and the company's internal benchmarking regime that uses the World Economic Forum's Four Pillar approach, and is supported by key investors, clients, employees and other stakeholders through close collaboration networks.
Engagement with all stakeholders is key to good ESG practice, however the inclusion of employees is of particular consequence during the formation of company sustainability policies and achieving net zero targets. Many individuals are now demanding more from companies as consumers but may not realise the steps their own company is taking to implement and achieve sustainability goals. At Vercity, staff are encouraged to discuss sustainability and ESG best practice, post articles on initiatives they have personally been involved with and expand their knowledge base via topic specific forums. Additionally, they are invited to take part in studies to determine how commuter and business milage can be reduced and to engage in ESG polls relating to their personal and work-related behaviours, which are both enabled through open dialogue policies and communication systems that provide the means and reasoning for employees to engage with the company's sustainability practices.
ESG good practice requires communication and accountability at all levels, and partnership with external organisations. Setting out company climate goals which can then be shared with key investors allows a company to be held accountable to its agreements and targets, as well as allowing them to work closely with others to work towards an achievable, cohesive and integrated sustainability and social value strategy.
Article published in collaboration with 300 North.