Are you a snacker, cold drinks kind of person, or looking for something completely different to put into your vending machine? Are you tired of having unreliable vending machines? The need for vending is in a cycle of constant demand by businesses. However, if they're only working 20%, 30% of the time, companies should be looking elsewhere. This is where Refreshment Systems comes in. Gone are the days of vending machines only capable of dispensing chocolate, crisps, and cold drinks. Now, you can vend anything you want through VendSmart. Anything that you desire, sandwiches, salads, ready meals, soup, fruit etc.
The VendSmart Optic Media is the one with it all. Offering industry-leading technology to help drive sales and consumer satisfaction. It is an intuitive vending machine offering a range of products, media features, payment types and sustainability features including a 49" Full HD display.
With the built in LED media screens, you can easily advertise. We have an in-house design and marketing team who can create bespoke advertising and videos, as well as machine graphics to suit your brand guidelines.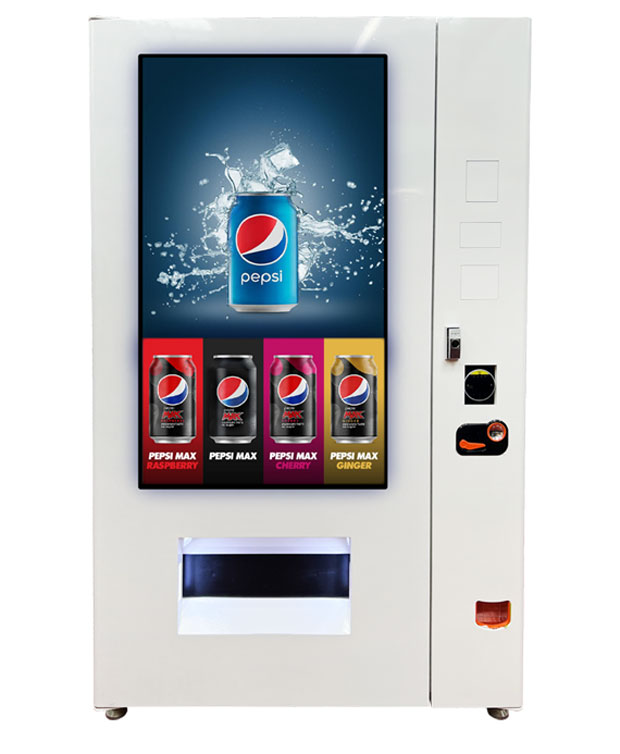 Having a national presence, means we can support companies across the UK. We are driving a technological revolution within the vending industry, with a completely connected solution. We ensure that our customers have peace of mind (with their equipment) by regularly monitoring and reviewing our service standards. In the past year, our highly skilled engineers have resolved 80% of callouts within 4 hours, and 99% in less than 8 hours.
For more information visit https://www.refreshmentsystems.co.uk/vending-machines/
-ends-
To have your industry news published in the pages of FMJ's news section, Month in FM, and here online on fmj.co.uk, please send your news and image to Danny Grange danny.grange@kpmmedia.co.uk
The view or information contained within these unedited press releases, are that of the company producing it and not necessary the views of kpm.