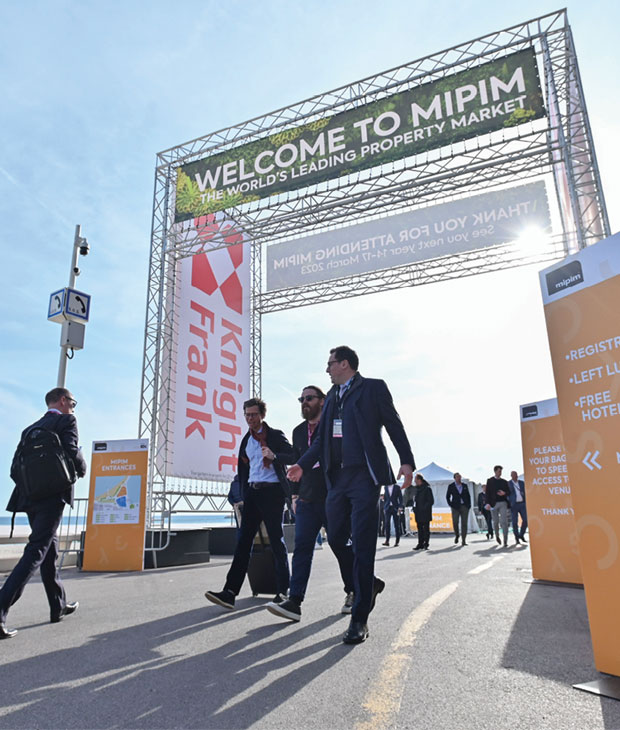 The world's leading real estate conference MIPIM returned in March, and the need to meet Environmental, Social and Governance (ESG) objectives formed the backdrop for much of the discussions. Craig Peters, Consultant at Magenta Associates reports
2022 signalled the return of MIPIM after a three-year hiatus. Over 20,000 delegates from more than 80 countries congregated in Cannes, France, for the global real estate conference against a backdrop of the global pandemic, environmental concerns and, now, the war in Ukraine.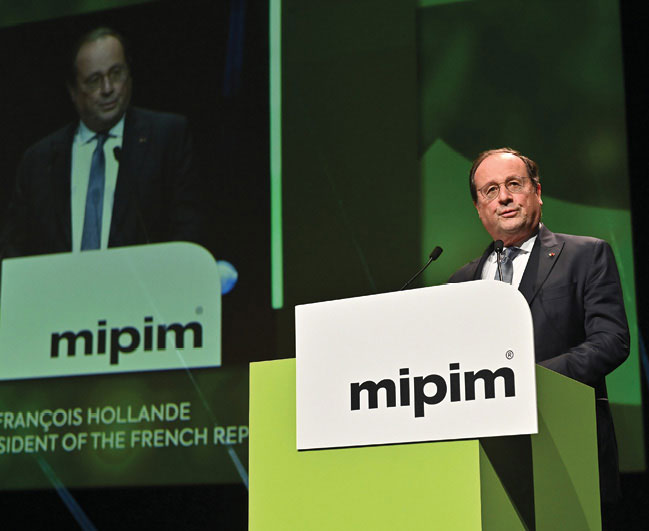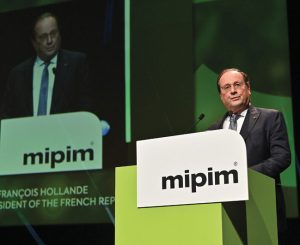 François Hollande, former French President, opened the conference with a keynote address on Tuesday 15th March. The conference theme 'Driving Urban Change' encouraged the industry to explore and discuss the challenges of climate change, affordability, liveability, and technological innovation in cities.
'Driving Urban Change' would be covered across six sub-themes: The Cities for Citizens – The big debate; Housing First – Back to essentiality; Green is the new black – The new deal; The office uprising: Innovating to bounce back; Real Estate: much more than an asset – a jump in a financial market; and Real Estate Tech – Future is now!
THE RESURRECTION OF THE OFFICE?
After so many people were forced to work from home these past two years, there was an overwhelming belief at MIPIM that 2022 would see somewhat of an office resurrection. Recent office occupancy data in both the UK and London from workplace technology company, Freespace, revealed that Thursday 10th March was the busiest office day since before the pandemic in March 2020.
Mark Dixon, Founder and Chief Executive of global workspace provider IWG, joined a panel to discuss the implications of the hybrid work revolution. "Almost all workers will work in a much more flexible way in the future," he said. "It's practical. Workers want what's good for them. They want to be productive and to support the company they work for, and they don't want to commute too far. They want local and convenient working. It's about working from anywhere and being productive. And the hybrid model is desired by most people and companies, who are looking to reduce their carbon footprint."
Dixon also acknowledged that technology has facilitated the hybrid work model and intrigued the audience by suggesting that "massive amounts of new technology is in the pipeline that will make collaborative work possible without people being in the same space".
The panel boldly agreed that in three years' time, MIPIM will look completely different because the geography of work and building design will rapidly evolve. This presents a significant change for the real estate industry and its investors with buildings becoming more like a series of platforms that workers use as opposed to individual assets.
Environmental, Social and governance (ESG) provided an overarching backdrop to many of the debates. Stephen Brown, Senior Vice President Global Market Development at the International WELL Building Institute (IWBI), revealed that ESG drives most of his conversations with clients and large developers in the investment community. "It's amazing to see," he said. "The pandemic has reminded everybody that you can't achieve anything unless you have happy, healthy, engaged people."
A recent report from RICS also suggested that, collectively, we must change the way that we evaluate real estate's worth and its contribution to the wider society. Speaking at the conference, Paul Bagust, Head of Property Standards, RICS, said: "The occupation of commercial buildings has changed radically over the past couple of decades. Technology has wrought enormous change; business models and consumer habits have been transformed; environmental concerns have come to the fore; attitudes to health and wellbeing are evolving rapidly; expectations of the workplace are far more sophisticated; and the role of real estate in corporate planning is changing rapidly."
REAL ESTATE – MUCH MORE THAN JUST AN ASSET
MIPIM revealed that real estate is now considered a financial asset and a source of return and diversification, appealing for investors.
Courtney Fingar, Editor-in-chief at Investment Monitor, chaired a conversation with Laurent Lavergne, Global Head of Asset Management & Development at AXA; Neil Slater, Global Head of Real Assets at Abrdn; Aleksandra Njagulj, Global Head of ESG for Real Estate at DWS and Aida Feriz, Executive Director at Wimmer Family Office.
The panel agreed that, from a sustainable perspective, the industry needs to do more than just put solar panels on a roof, and that sustainability is increasingly linked to financial performance as it is virtually impossible to sell a non-compliant asset.
As a result, ESG criteria is being factored into investment calculations. "The question of 'who is the tenant in our building?' is coming up more often in conversations. It is a challenging question for landlords from an ESG point of view," said Njagulj. "We need to accept that ESG criteria are changing constantly. We need to be ready for this and have policies and approaches which are flexible because ESG is constantly changing."
Slater added: "If you compare real estate today to how it was 20 years ago, how we think about it, and how we measure it, it has evolved significantly, and that makes the asset class well positioned for the next five to 10 years in an inflationary environment." Slater also reiterated that the way online transactions are done is going to result in significant structural shifts in major cities, such as London, Paris, and Amsterdam.