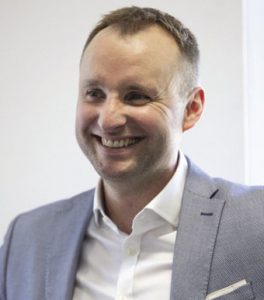 Blog from Joe Saisi, Operations Director at The Churchill Group
September is shaping up to be the unofficial 'return to the office' month. We're fully out of COVID restrictions, summer holidays are over, and kids are back at school. Plenty of businesses that we have spoken to have identified September as the time to reopen the workplace.
Central to this is cleaning and hygiene. Employees will want assurances that their workplaces are safe – otherwise many might opt to continue working remotely. Cleaning companies can expect to be busy, but we have a duty to provide not only the best service, but the best advice. And that means ripping up the old cleaning rulebook.
Our opportunity begins during the tender process. We're all familiar with the traditional process – a call for bids goes out, providers submit their bids and the chosen partner signs up for a number of years. That won't cut it anymore. There are far too many variables to expect that a cleaning and hygiene provision agreed in one year will still be relevant later in the contract.
We're doing two things to address this. We are creating agile cleaning and hygiene service models and presenting these during the tender process. By implementing agile models, we can scale up or down when needed with ease.
Hand-in-hand with this approach is challenging clients, both existing and prospective. Some companies ask for a bid based on their building being at full occupancy, and assume that if the occupancy dips, then the cleaning service will drop by the same amount. It's up to us to educate clients and move beyond the square foot model. Our industry has a wonderful opportunity to do this as we have demonstrated our expertise time and again in the last 18 months.
If we can offer flexibility and show how we can deliver a better service without it costing more, everyone's a winner. But it's one thing to say we can be flexible. We need to show how, and technology can play a big part.
Tech and data have been core themes at many recent FM events, but the focus is often on hard services and compliance. The fact is that tech can be extremely useful for soft services like cleaning if applied correctly.
For example, we can use QR codes placed around a workplace for cleaning operatives to scan to confirm when they have cleaned the area, or to check when it was last cleaned. Those same QR codes can be scanned by employees to see when the area was last cleaned.
This prevents cleaning operatives from duplicating work and ensures their time is spent where it's needed. Sensors can be utilised as well. We can monitor footfall in different spaces and adapt our service accordingly. For example, we may see that a conference room was not used on a particular day and therefore only needs a light touch clean, as opposed to a communal area that was busy and needs a deep clean.
We share this data and our recommendations with clients, so they understand our decisions and gain trust in our methods. All of which leads to a stronger partnership. As mentioned earlier, cleaning providers must adapt throughout a contract to ensure they are providing the best possible service. Consider a workplace hygiene programme. These have become commonplace in response to COVID but that doesn't mean they can't be improved and adapted as circumstances change.
At the outset of the pandemic, the belief was that the virus could be transmitted through surfaces. As such, a core component of our workplace hygiene programme, PRISM, was around cleaning high touchpoint areas like door handles.
Now we know more about the virus and understand that it is primarily spread via airborne transmission. That doesn't mean that cleaning teams have stopped cleaning surfaces, but rather they can support FMs in ensuring that airflow and ventilation policies are being adhered to.
The old rulebook dictated that a cleaning company provides a routine cleaning service and no more. Now we have a chance to provide a comprehensive package that goes far beyond what was previously expected.
By adding technology and workplace hygiene programmes to our existing expertise, we can help elevate client buildings to a new standard of safety. This will cement the position of cleaning providers in senior leadership meetings, and enable businesses to operate at full scale, with employees that feel safe and well in their workplaces.