For a limited time only testo are offering 10% off selected testo 440 kits and testo 420 volume flow hood, from your specialist dealer. Offer ends 31.08.22.
Made for your job – the testo 440 complete kits
The testo 440 combines a compact hand-held measuring instrument with intuitive measurement menus and a comprehensive selection of air velocity & IAQ probes. Use it to keep all your air conditioning and ventilation measurements safely and reliably under control.
Ideal for:
• Adjusting air conditioning and ventilation systems
• Checking flow in ducts and at outlets
• Monitoring air quality
• Measuring comfort
Discover the versatile testo 440 in practical complete kits now at: https://www.testo.com/en-UK/products/air-flow-promo-2022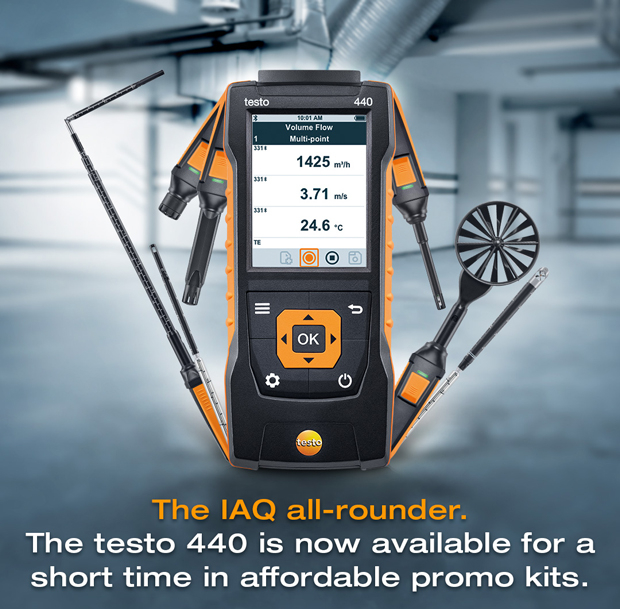 The exceptionally lightweight testo 420 volume flow hood
The testo 420 is the lightest volume flow hood on the market, coming in at just 2.9kg. Light, precise and convenient: the testo 420 volume flow hood significantly facilitates volume flow measurement at larger air intakes and vents.
Benefits:
• Ergonomic and lightweight (less than 2.9kg)
• High-precision
• Efficient
• Convenient operation via the testo Smart App
• Compatible measurement, documentation and sending reports with the testo 400
Find out more: https://www.testo.com/en-UK/products/volume-flow-hood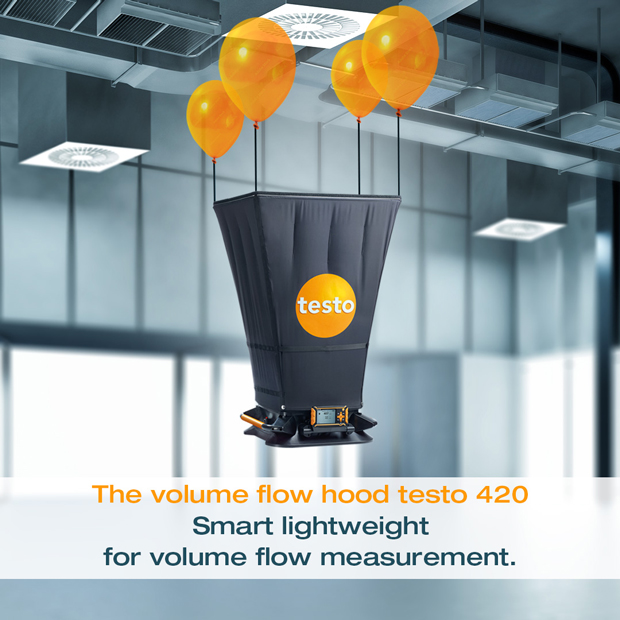 -ends-
To have your industry news published in the pages of FMJ's news section, Month in FM, and here online on fmj.co.uk, please send your news and image to Danny Grange danny.grange@kpmmedia.co.uk
The view or information contained within these unedited press releases, are that of the company producing it and not necessary the views of kpm.