Millie McDonagh of defibshop explains the importance of providing access to defibrillators as a mainstay of an FM's health and safety provision
Every year, around 60,000 individuals suffer a Sudden Cardiac Arrest (SCA) outside hospital in the UK. Medical emergencies such as SCA can be life-threatening, so it's important to consider what you would do if one of your employees or visitors suffered one.
Given the significance of health and safety within the facilities management sector, having the right provisions in place to combat SCA can be the difference between life and death.
Although the Health and Safety Regulations 1981 legislation outlines how employers must create a safe working environment for their staff, cardiac health is still often overlooked.
At present, having a defibrillator is not a legal requirement for UK businesses – which in some areas of FM seems amazing given how 'high-risk' the sector can be, such is the variety and nature of the industry.
Sudden Cardiac Arrest can strike at any time and the facts indicate why it's so important to have defibrillators in your place of work, as well as having the knowledge to use them.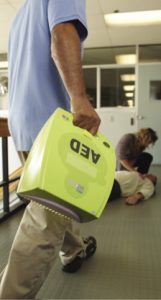 SUDDEN CARDIAC ARREST (SCA)
Key facts:
Based on data from Resus Council, it is estimated that approximately 200 out of hospital Sudden Cardiac Arrests occur every day in the UK.
Approximately 80 per cent of out of hospital SCA's occur at home; 20 per cent will occur in public places.
Without immediate treatment, 90-95 per cent of SCA casualties will die.
If a defibrillator is used and effective CPR is performed within three to five minutes of collapse, the chance of survival increases from six per cent to 74 per cent.
Only 22 per cent of people in the UK would be confident in performing CPR on a stranger.
The emergency services average response time to a cardiac event related incident in an urban area is 11 minutes.
The main reason so few people survive Sudden Cardiac Arrest is due to defibrillation not being provided quickly enough after they have collapsed.
USING THE RIGHT DEFIBRILLATOR FOR YOUR BUSINESS
Your working environment will determine the best automated external defibrillator (AED) for your needs.
Different workplace environments present different risks. After rigorous testing, all defibrillators are assigned an IP rating that determines what the device can withstand. This classifies the level of protection that will provide it against the intrusion of solid objects or dust, accidental contact, and water.
IP21: protected from touch and condensation
IP44: protected from tools, small wires and water splashing
IP56: protected against limited dust ingress and strong jets of water
For those working in certain construction and hard services areas of facilities management, you are likely to require access to a portable and robust unit with an IP rating that is protected against limited dust ingress and strong jets of water.
It is also important that your defibrillator is well maintained and ready for use at a moment's notice.
There are two main storage options for defibrillators: wall brackets and cabinets. Wall brackets are suited to an office environment. It's readily available and on show, so staff may get used to seeing an AED and be more likely to use it if required.
Alarmed cabinets are a good idea if its open to the public or within an area with a lot of footfall. The cabinet is sealed, so it can't be accessed without everyone knowing. If the door is opened and the AED lifted; the alarm goes and lets the first aiders know that they may be called upon.
It is also crucial that your organisation has the necessary signage in place. Signage ensures your unit can be readily found and comes in the form of directional signage, posters, window stickers and 3D wall signs.
WHY DEFIBRILLATORS ARE SO IMPORTANT AND HOW TO USE THEM
A key reason why so few people survive SCA is that a defibrillator is not used early enough. The only way to successfully treat a casualty is with effective CPR and defibrillation. The average response time for an ambulance is 11 minutes in urban areas and this is often too late.
As it's a portable device, an AED can quickly be transported to a casualty to administer electric shocks and restore the normal rhythm of the heart. Defibrillators are designed to be easy to use and guide the user through the whole process with audio and visual cues depending on the model. Anyone can use an Automated External Defibrillator to save the life of someone in cardiac arrest.
A defibrillator has pads that are placed on the casualty's chest. These pads assess the heart to identify whether or not the individual is suffering cardiac arrest and in need of a shock from the device. A shock will be delivered automatically when required if the device is fully automatic, or by pressing a flashing button as instructed if the device is semi-automatic.
Sudden Cardiac Arrest comes without warning, your staff will be much better protected if your workplace is ready and prepared to deal with it. Such is the innovative nature of defibrillators, AEDs guide users through the rescue process – the intention being that anyone can pick one up and use it without training. While you do not need to be trained to use a defibrillator, taking training can ensure you are familiar with the device and ready to act quickly in an emergency.
TOP TIPS FOR FMS
▶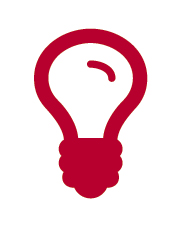 Having a defibrillator is not a legal requirement, but all organisations should have one.
▶ Survival rates fall by 10 per cent every minute without defibrillation.
▶ If a defibrillator is used and effective CPR is performed within three to five minutes of collapse, the chance of survival increases from six per cent to 74 per cent.
▶ Choose the right defibrillator for your working environment.
▶ Fixed-location defibrillators should be stored in a cabinet or wall bracket, with appropriate signage.
▶ Defibrillators need regular maintenance and servicing.
▶ Ensure your colleagues are aware of the defibrillator, its location, how to access it, and how to use it.