Good signage is important to us all, to point us in the right direction, highlight hazards, or communicate useful information. Finding a solution that is cost-effective, easy to install, and economically friendly can be tricky, but it doesn't have to be.
DURAFRAME® is an innovative and easy-to-use signage solution, designed to present information clearly and professionally. The front cover protects the loose sheets inside, so they remain looking professional during use.
In just a matter of seconds, you can install a professional signage solution that not only looks great but is also user-friendly.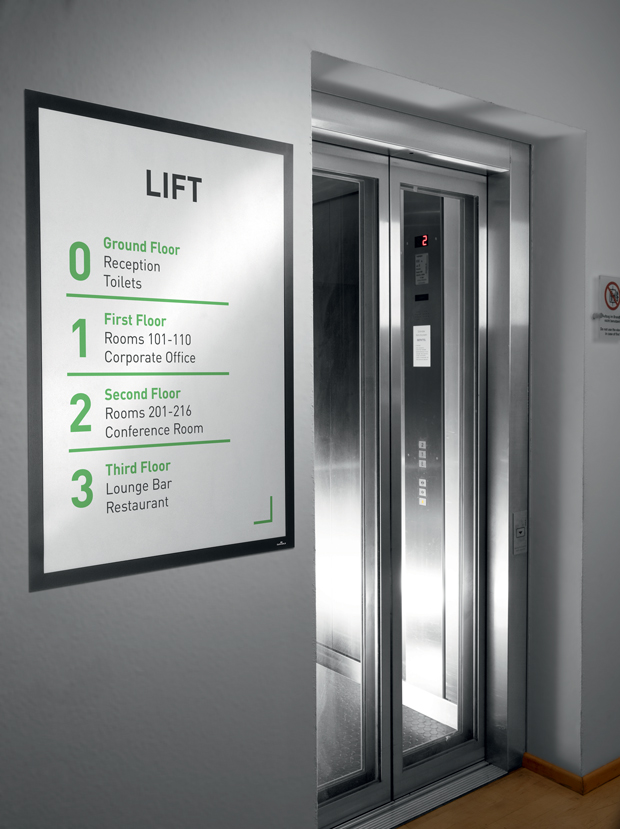 DURAFRAME® features a magnetic panel that can be lifted away from the frame which means that information can be quickly and easily inserted and replaced. This is ideal in an era where information changes rapidly.
Self-adhesive, magnetic, self-cling and hook and loop attachment options are available to attach the frame to any surface including windows, walls, and machines so there is no need for expensive tools or installation fees.
When applied to glass, the self-adhesive info frame can be read from both sides – and even better it can be repositioned and reused. The magnetic frame can also be placed and repositioned on any metal surface, providing a cost-effective and economically friendly long-term solution.
DURAFRAME® is extremely versatile and can be used to communicate hundreds of messages including building signage, telephone lists, directions, warning information and maintenance lists.
The frames are available in a variety of sizes and colours to suit all applications and can even be custom-made to include your branding.
See how easy it is for yourself! Request your free sample – http://duraframesample.com/
-ends-
To have your industry news published in the pages of FMJ's news section, Month in FM, and here online on fmj.co.uk, please send your news and image to Danny Grange danny.grange@kpmmedia.co.uk
The view or information contained within these unedited press releases, are that of the company producing it and not necessary the views of kpm.