These forward-thinking brands are pioneering sustainable business practices in their industries.
Did you know that bridging the 'The Circularity Gap' by embracing the circular economy could shrink global greenhouse gas emissions by 39%!* That's why Emma Safety footwear has become a leader in sustainability having created the world's very first '100% Circular' safety footwear range,
While Snickers Workwear is at the forefront of sustainability in the workwear industry by sourcing the highest quality, most hard-wearing products with as little environmental impact as possible. Ensuring garments are made from 'preferred fibres', enhances durability and comfort to create hard-wearing workwear with a long product lifetime which is key to reducing waste.
The combined result is environmentally-friendly, ergonomically designed dual-purpose working clothes and footwear that are not only designed to meet the physical demands that tradesmen and women face at work but are also ideal for some sports and leisure activities – and reducing your carbon footprint too!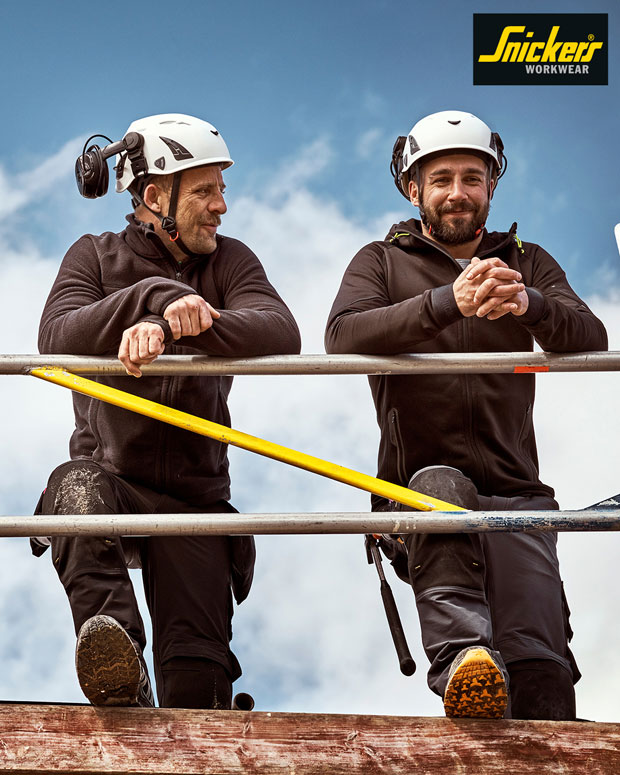 * Circularity Gap Report 2021 at https://www.cea.org.cy/wp-content/uploads/2021/03/circularity-gap-report-2021.pdf
For more information visit www.snickersworkwear.co.uk, email sales@hultaforsgroup.co.uk or call 01484 854788.
-ends-
To have your industry news published in the pages of FMJ's news section, Month in FM, and here online on fmj.co.uk, please send your news and image to Danny Grange danny.grange@kpmmedia.co.uk
The view or information contained within these unedited press releases, are that of the company producing it and not necessary the views of kpm.