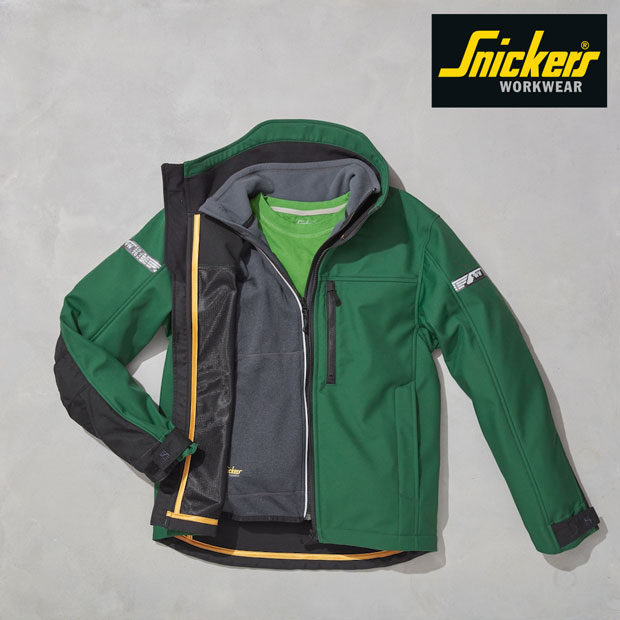 Workwear – Protectivewear – Performancewear – Leisurewear
With street-smart designs for men and women, all Snickers Workwear jackets include must-have features that focus on fit and freedom of movement as well as using innovative fabrics that deliver long lasting protection and stretch comfort.
Whatever you need – if it's for work, play or protection against hazards – Snickers Workwear has Jackets that will work on site, are ideal for leisure, always ensuring optimal performance, comfort, good looks and visibility.
ALLROUNDWork Jackets are just what the name suggests, delivering a great all-round performance. There's also FLEXIWork Jackets that provide superb comfort and weather-proofing if you're always on the move and LITEWork Jackets that keep you feeling cool and looking good whatever you're doing in warm weather.
So check out the performance, comfort and protection features of Snickers Workwear Jackets, there will be one to suit you – wherever you are, whatever you need, whatever you're doing.
For more information visit https://www.snickersworkwear.co.uk/products/93 or email sales@hultaforsgroup.co.uk
-ends-
To have your industry news published in the pages of FMJ's news section, Month in FM, and here online on fmj.co.uk, please send your news and image to Danny Grange danny.grange@kpmmedia.co.uk
The view or information contained within these unedited press releases, are that of the company producing it and not necessary the views of kpm.