Brand NEW Men's and Women's Work Shorts for the flexible working environment – designed for superior comfort and freedom of movement.
Combining 4-way stretch fabric that delivers working comfort all day with street-smart, slim-fit designs, Snickers Work Shorts are great for grafting in the warmer months.
These lightweight garments feature a body-mapping design and are made from a self-ventilating stretch fabric with CORDURA® reinforcements for durability all-round mobility when you need it most.
The Men's FLEXIWork lightweight work shorts come with flexible gusset seams and also have easy-to-access holster pockets with zip compartments, an expandable stretch cargo pocket and a ruler pocket. The AllroundWork Women's multi-purpose, slim-fit shorts have 4-way stretch panels in the right places for consistent comfort, practical pockets for optimal functionality and great freedom of movement.
For professional tradesmen and women who rely on their gear in demanding environments, they're a must for those who want the ultimate in cool comfort this summer.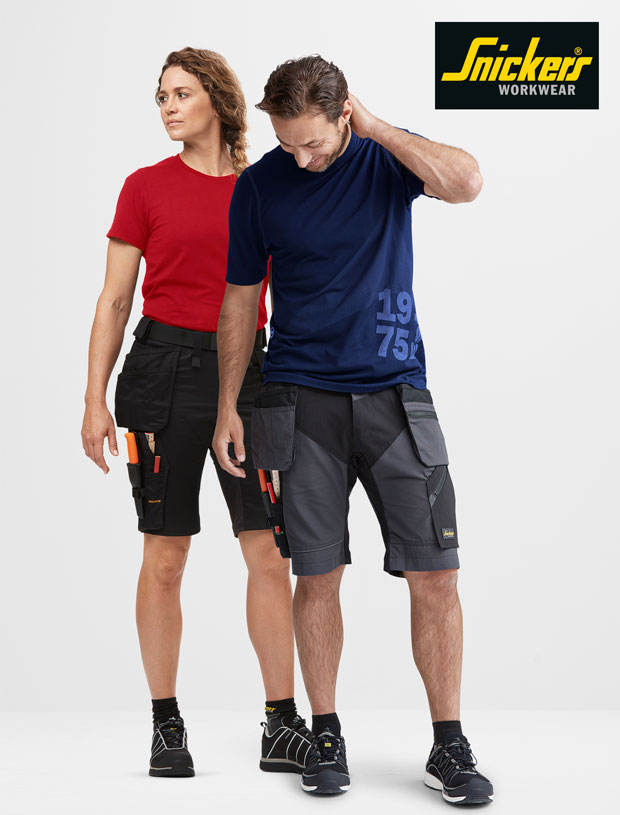 For more information visit www.snickersworkwear.co.uk, email sales@hultaforsgroup.co.uk or call 01484 854788.
-ends-
To have your industry news published in the pages of FMJ's news section, Month in FM, and here online on fmj.co.uk, please send your news and image to Danny Grange danny.grange@kpmmedia.co.uk
The view or information contained within these unedited press releases, are that of the company producing it and not necessary the views of kpm.