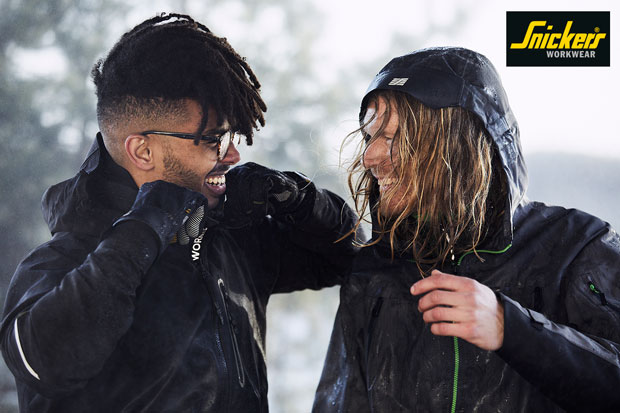 New styles from Snickers Workwear deliver winter warmth and cooling comfort when you need it.
Not only will you stay warm with Snickers Workwear's 37.5® Technology clothing, you'll look and feel cool too. With styles for both professional tradesmen and women, they excel at ventilation to keep you cool and moisture transportation to stop you getting cold. They work together to keep you working comfortably wherever you are on site.
The 37.5® Technology fabric is a very quick-drying material that captures and releases moisture vapour – like your sweat – for superior coolness and dry working comfort. It's integrated into selected Snickers Workwear base- mid- and top-layer garments to keep you working at your best whatever the weather.
After all, keeping a balanced work temperature is not just about staying cool and in great shape, it's a matter of your wellbeing and job safety.
So, to make sure you get the right protection, visibility, flexibility, durability and ventilation, check out the Climate Control garments from Snickers Workwear that work together to suit your workday.
For more information visit www.snickersworkwear.co.uk or call 01484 854788.
-ends-
To have your industry news published in the pages of FMJ's news section, Month in FM, and here online on fmj.co.uk, please send your news and image to Danny Grange danny.grange@kpmmedia.co.uk
The view or information contained within these unedited press releases, are that of the company producing it and not necessary the views of kpm.