Meeting Environmental, Social and Governance (ESG) criteria is now an essential part of the FM remit, encompassing as it does the many strands of sustainability, from achieving net zero to supporting the supply chain. It also incorporates the core goal of FMs in achieving compliance. What are the challenges and opportunities for FMs in integrating ESG into their organisations?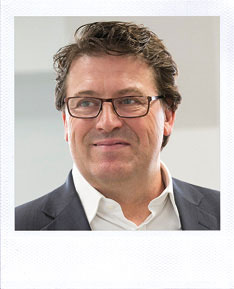 SOCIAL VALUE EXPERT'S VIEW
GUY BATTLE,
CEO, SOCIAL VALUE PORTAL
Environmental, Social and Corporate Governance (ESG)'s origins lie in compliance – it is all about the need to minimise risk, avoid harm, meet regulations and disclose the metrics. It is therefore no longer sufficient for facilities managers just to be good at rent collection and environmental building performance. I think the FM industry needs to place its focus on three things; People, Place and Planet. If that happens, meeting ESG criteria will come naturally.
The health and wellbeing of the people who make up an organisation is now recognised as a key issue that drives productivity, culture and ultimately the success of an organisation. The FM lead needs to ensure that they understand the role they have to play in promoting a healthy workplace.
There is also a big opportunity for FMs who actively promote community engagement and this starts with finding out what the local community needs. For instance, knowing where the most deprived areas are, what is understood about the issues faced by the community and how its needs can be met. This could be by creating more local jobs, improving relationships with education settings, showing care for the elderly or addressing crime rates for instance.
A healthy community that is being upskilled and encouraged to flourish will ensure that there is a greater choice of talent, a more resilient workforce and ultimately, a more efficient business.
The real estate sector is unique in that it always has a 'place' and contributes to our communities not only physically but also through occupier engagement – a building is simply a vacuum until the occupier arrives, at which point it becomes a positive contributor.
By improving the lives of local people, FMs have the unique opportunity to develop a better performing asset. Put simply, a flourishing community leads to increased land prices, the asset value goes up and that means FM fulfils a fiduciary duty to the investor while also meeting ESG criteria.
The climate crisis is a global emergency and we all have a duty to address this. Buildings are responsible for over 25 per cent of world carbon emissions due to the energy they use to heat, cool and light.
Procurement decisions are therefore vital to reducing emissions. Through increasing access to renewably sourced energy, no longer purchasing from global suppliers and tasking your supply chain with contributing to net zero goals, every area of the FM role has a part to play.
By acting locally but thinking globally, it is possible to identify opportunities to reduce emissions whilst committing to reducing overall emissions at the same time.
If minimising risk is the ESG side of the coin, maximising social value sits on the other side to complete the picture. Social value is about how a business meets its social purpose, contributing 'net positively' to society.
Since the Public Services (Social Value Act) 2012, private sector organisations are seeing the positive results social value has brought to public sector work and are increasingly bringing it into their own decision making as a result. So, without a solid social value policy, FM outsourcers will not now easily win new work – or meet ESG obligations.
My advice for the FM industry is to extend your scope, reimagining your role to include culture, 'doing good' in the local community. Do that, and ESG should seamlessly integrate into your organisation.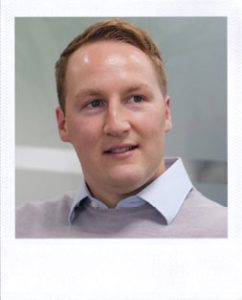 CHIEF OPERATING OFFICER'S VIEW
JAMES BRADLEY,
COO AT CHURCHILL GROUP
ESG covers such a wide array of factors that the optimist in me believes there are almost endless opportunities. Even if a company is excelling in a number of ESG objectives, there will be others where it needs to do more. FM can touch on every part of ESG so there will always be a place for our sector to advise and act.
There are a couple of key challenges that I'd like to touch on. The first is staying on top of ESG goals in the face of changing legislation and company priorities. For example, the Department for Business, Energy & Industrial Strategy (BEIS) is expected to soon launch a new building energy rating system for large commercial buildings that could eventually replace EPCs. The new system would focus on the current energy use of a building rather than theoretical future performance.
FMs need to keep up to date on such changes and help prepare their clients in advance. Those that stay on top of updates and share with their clients will position themselves as key counsel for ESG strategies.
A second key challenge is embedding long-term planning and goals into ESG strategies. It can be very easy to constantly look for quick wins – these are great for sharing with customers and employees, as well as for reporting back to senior management.
While quick wins are useful, the focus must be on the long-term, even if we won't be there to see the results of our work. The contract lengths we work with can feel restrictive in that we might only work on strategies for the length of that contract. We may worry that if we can't evidence some success during this time – the quick wins – it might look like we have not achieved any ESG goals.
We owe it to our clients to set them up for success in the long-term. Only then will they be able to achieve their loftiest ESG goals.
If we can develop strategies that show the benefits of long-term objectives, as well as a roadmap of how we get there, clients may commit to longer contracts. If not, they will still have a strong strategy in place regardless.
After I spoke about the need for long-termism in ESG at the recent Workplace Futures conference, I suggested we start an industry-wide committee to tackle various issues – anything from energy efficiency to employee wellbeing.
Let me be clear – this is not a Churchill initiative, but a chance for anyone in FM to collaborate. We had our first roundtable in late March and have identified refugee employment as our first project. We all know the many challenges of hiring refugees, from visas to language barriers. We believe that by coming together we can tackle this issue and make a genuine change across the whole FM industry.