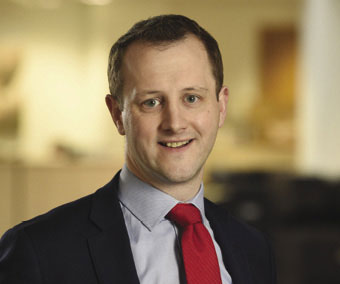 Blog from Owen George, Divisional Commercial & Resource Strategy Manager, Grundon Waste Management
From laptops to mobile phones, power tools to watches – batteries are at the beating heart of almost everything we touch. While the drive towards sustainability means batteries are now longer lasting and are more energy-efficient than ever, there always comes a time when they run out of 'juice' and need to be disposed of correctly and safely.
Statistics show that in the year between April 2019 and March 2020, lithium batteries alone were thought to be responsible for more than 250 fires at waste facilities. To put that into context, the figure is over a third (38 per cent) of all fires which took place.
While batteries of any kind should not be placed into normal mixed recycling or general waste bins; it is lithium-ion (larger rechargeable batteries) and lithium primary batteries (non-rechargeable, usually single-use button cells) which present the biggest challenge.
This concern is multiplied if they are damaged or not fully sealed and come into contact with water during the disposal process.
For example, if you dispose of a lithium battery in a general waste bin or bag which is then emptied into a skip or larger container; or straight into a waste collection vehicle; the potential for it to inadvertently come into contact with water is high.
It might be raining; there may be condensation forming; a half-full bottle may be crushed and leak onto other rubbish. Even the smallest amount of water, or water-based liquid, will be enough to ignite a damaged lithium battery. Not only is this highly dangerous, but if it happens during the transportation or recycling process, then the damage could be extensive and lives could be put at risk.
This was highlighted recently when a fire broke out in the trailer of one of our vehicles with a bulk load of non-recyclable waste en route to an Energy from Waste facility. Thankfully, the quick response of our driver and the swift actions of the Fire Brigade helped avert a major incident. Investigations later identified that the source of ignition for the fire was a lithium-ion battery.
Safe disposal of lithium and lithium-ion batteries
To avoid a potential fire, lithium batteries must be separated from other waste and stored safely and securely, ready for collection by a reputable waste management company.
At Grundon, we offer two simple solutions:
• Our Haz-Box service is ideal for the safe temporary storage and onward disposal of all batteries, as well as other mixed hazardous waste. Lithium battery terminals must first be isolated by wrapping them in tape and then placed in a separate container which fits inside the Haz-Box, ready for collection.
• Our lithium-ion battery drum kit is for the safe storage and disposal of damaged or expanding lithium-ion batteries. The kit contains a special purpose UN Certified drum containing fire protection granules which safely protect and cushion the battery against further damage, whilst also keeping it totally dry. With a clampdown lid, it can be placed outside in a safe and secure area ready for specialist collection. If a fire occurs in the drum, the granules will encase the battery, reducing the effects and potentially extinguishing it.
Strict pre-acceptance and transport procedures
We also operate a strict Lithium Battery Disposal Acceptance Procedure requiring signed documentation to certify all the batteries are intact, and the terminals have been completely and securely covered.
The consignment will be collected by one of our ADR (Carriage of Dangerous Goods) trained drivers and taken to our specialist facilities for correct and safe disposal. Expanded or damaged lithium batteries will be transferred to our high temperature incinerator while undamaged batteries, including lithium batteries, will be consigned for specialist recycling.
How FMs can help
• Promote battery disposal awareness among employees
• Ensure your organisation has the correct disposal methods in place
• Separate lithium batteries and isolate the terminals by wrapping in tape
• Invest in secure disposal containers
• Dispose of unwanted batteries regularly to avoid large quantities building up
• Work with a qualified supplier
For advice and information on the correct disposal of batteries, speak to one of our experts Tel: 01491 834 340 Email: hazardous@grundon.com