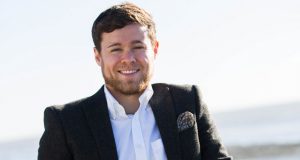 Blog from Jason Webb, Director, Electronic Temperature Instruments
The Autumn Budget presented an opportunity to reshape the economy around technology and scientific innovation and take a proactive approach to reskilling for a digital era.
This means the upskilling of certain professions, particularly across the hospitality industry which attracts many school leavers and other youngsters who have grown up with technology at their fingertips. Them, and their roles, should be treated with great respect because it is they who are needed to support digitalisation. However, it starts at education. Many children are now taught at school with iPads or laptops, so it's important to develop digital programming skills in schools to set them up perfectly as they enter the ever-changing and digitally led world of work.
Technology has helped many hospitality and catering businesses survive the pandemic. Real time temperature monitoring has streamlined processes and procedures enabling all catering facilities, from supermarkets to independent cafes, to act immediately should any unforeseen issues arise. This was particularly important as technology supported catering facilities adopt to delivery models at the height of various lockdowns.
A NEW ERA
Those working in the hospitality and catering industries needn't spend time going backwards and forwards through endless amounts of paper documents, nor should they expect it. Yet, despite entering a new digital era, some businesses remain unprepared for it.
Technology plays a crucial role in combating food storage and waste. Constant monitoring is required, and a cost-effective way of doing this is not through several manual checks of storage units each day, but with wireless data loggers. These are IoT-enabled devices which provide catering facilities, supermarkets, and transporters with the information they need to act immediately should any unforeseen issues arise when it comes to food temperatures. The danger of human error is bypassed, and the system is entirely paperless, removing the need for multiple members of staff to move between various control points while handling pens, paper, and thermometers. This is an important reduction in points of contact – key to ensuring a COVID-safe working environment. The pandemic and its ramifications look set to stay with us for some time, and many newly sharpened attitudes towards safety are here to stay. While this has placed extra demands on businesses up and down the food value chain, they can be overcome through stringent quality assurance and savvy investment in technology.
Whilst this equipment sounds expensive, the short-term investment can save a business money in the long term seriously impacting its bottom-line for the better. For example, let's say it takes one person to perform five different temperature checks three times a day. That could reach upwards of 73 hours of labour annually, which based on minimum wage estimates to £636. Wireless data loggers provide a more accurate and regularly updated analysis for less than £30. Applying this technology can therefore save around £600 a year by freeing up more employee time. The 73 hours spared can be weeks' worth of time dedicated to more fundamental work within the business.