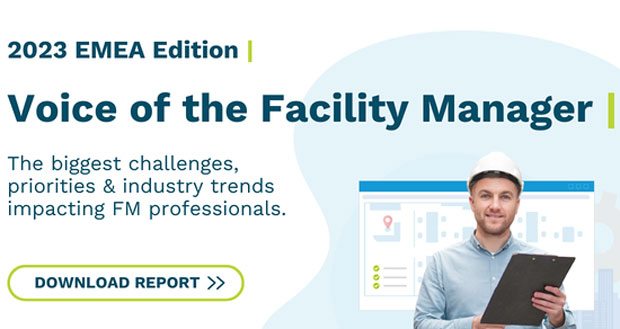 Did you know that mental health was rated as the biggest challenge working in facilities management? ‌‌
‌Two in five FM professionals who were surveyed cite "mental health" as one of their biggest challenges at work.
‌From the adoption of new technologies to the need to adapt practices to suit today's more flexible building usage requirements, Facility Managers are being asked to balance numerous responsibilities and priorities. ‌
‌MRI Software surveyed seven hundred fifty FM professionals in EMEA region and recently developed the Voice of the Facility Manager report that dives into the challenges, priorities and industry trends impacting the sector.
What's inside the report? ‌
You'll gain deeper insights into where Facility Managers stand regarding: ‌
Job satisfaction and advocacy
The top challenges in the FM sector
The role of technology now and into the future
Sustainability initiatives in the workplace
Click the below link to access this thought-provoking report that will give you great insights on the FM sector.