The panel of judges recognised the exceptional potential of the Waterblade to address the challenge of reducing water and energy usage, whilst maintaining a high level of performance.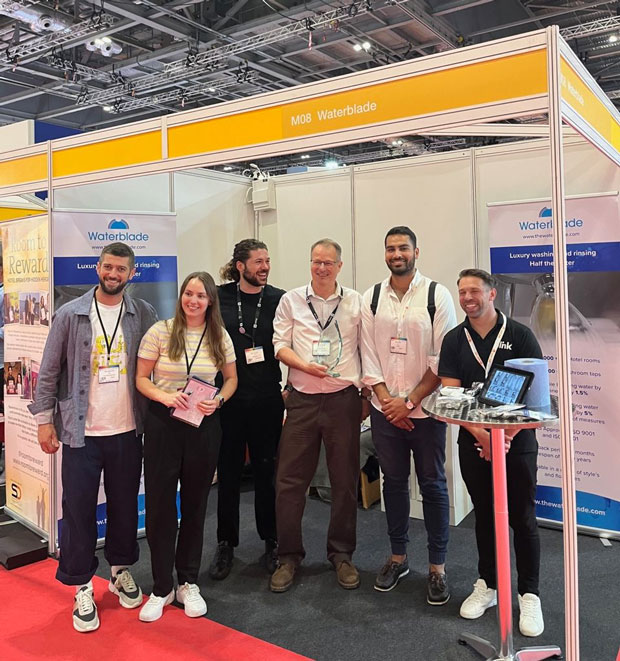 When fitted as a range of measures we are achieving 20% reduction in whole building water consumption, and 5% reduction in whole building energy consumption.
For a measure that takes minutes to implement and has a Return on Investment measured in Months, it has to be worth considering!
Waterblade has been fitted to 10,000+ hotel bathrooms in the last year, as well as 1,000's of washroom basins. It is WRAS approved and UK manufactured in premises with ISO 9001 and ISO 14001


Contact us and we can discuss which Waterblade best suits your taps, and set you up with a sample to try for yourselves.
For more information visit www.thewaterblade.com or email info@thewaterblade.com
-ends-
To have your industry news published in the pages of FMJ's news section, Month in FM, and here online on
fmj.co.uk
, please send your news and image to Danny Grange
danny.grange@kpmmedia.co.uk
The view or information contained within these unedited press releases, are that of the company producing it and not necessary the views of kpm.