British brand, Dryflow, has launched ten 100% carbon neutral electric hand dryers, as officially verified by ClimatePartner.
The verification process saw each dryer meticulously analysed to measure the full extent of its lifetime's emissions, from 'cradle to grave'. This ensures everything, from the manufacture, transport, and end-of-life recyclability, to the day-to-day usage, is generating minimal emissions, and the co2 that is created is effectively offset through recognisable projects.
The Dryflow range of dryers has been developed exclusively in partnership with Intelligent Facility Solutions, which has specialised in supplying sustainable hand dryers and washroom accessories to the commercial and educational sectors for the past 10 years.
This is just another boost in the major cultural shift from disposable paper towels to hand dryers, as organisations increasingly come to realise that energy-efficient dryers already provide 95% more carbon savings than paper alternatives – not to mention cost and mess reduction.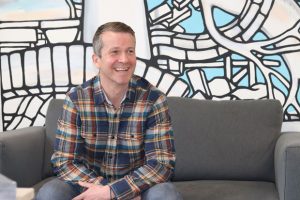 Andy Cameron, founder of Intelligent Facility Solutions, comments: "It has meant the world to us to work closely with Dryflow to launch the first-ever range of carbon-neutral hand dryers. Over the years, we have worked with thousands of organisations to improve their sustainable credentials by upgrading to energy-efficient units, and we're delighted that we can now pass on even more carbon savings to our customers.
"ClimatePartner is recognised the world over for its contribution to climate action, and its stamp of approval is just another step in our mission to be a carbon-neutral company in our own right."
Intelligent Facility Solutions has been dedicated to providing optimal sustainable washroom solutions since the company was founded in Sheffield in 2012. As such, the business has recently banned airfreight to significantly reduce its carbon footprint and offers long warranties and lifetime guarantees to keep commercial hand dryers in use for as long as possible.
It also runs its 'Infinity Life' project, which sees the firm reclaiming old hand dryers, to repair whole or use their parts, in order to donate reconditioned units to charity or put them back into circulation – and most importantly, keep them out of landfill.
Any Cameron concludes: "It doesn't end with carbon-neutral status. We are working with innovative materials suppliers and their supply chain to drive the embedded emissions to an absolute minimum. We have measured and invested in carbon capture projects to ensure neutrality, but we want to make the product footprint as tiny as possible."
The full range of Dryflow carbon-neutral hand dryers, verified by ClimatePartner and available exclusively through Intelligent Facility Solutions, includes Bulletdri, D-Flow, Dryflow Elite Mark II, G-Force Mark II, Jetforce Junior, JetDri Mark II, Turboforce Junior, Turboforce, Ecowave and Viper. All dryers are available in a variety of designs and finishes, and include features such as HEPA filters, Quiet Mark approval, and fast dry times.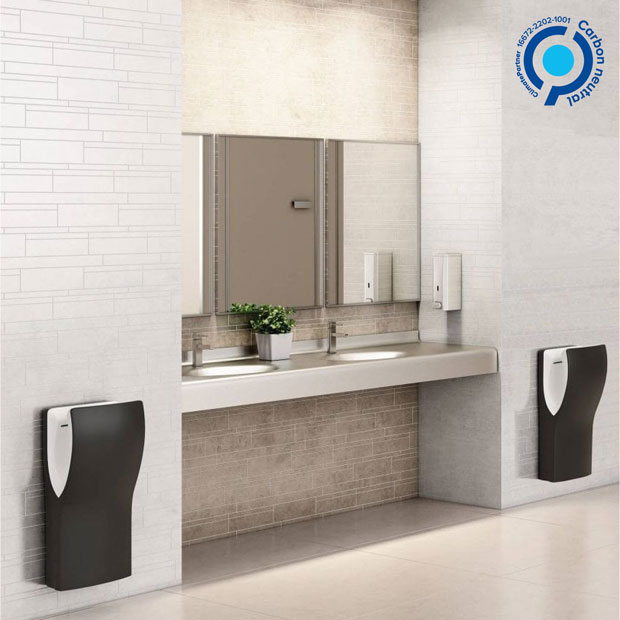 For more information visit www.intelligenthanddryers.com
-ends-
To have your industry news published in the pages of FMJ's news section, Month in FM, and here online on fmj.co.uk, please send your news and image to Danny Grange danny.grange@kpmmedia.co.uk
The view or information contained within these unedited press releases, are that of the company producing it and not necessary the views of kpm.