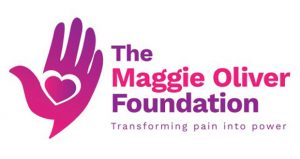 The outsourced facilities management services provider has partnered with The Maggie Oliver Foundation, the charity that campaigns to transform pain into power and helps survivors of childhood sexual abuse and exploitation move on with their life.
The charity is supporting AM Services Group's Operations Director Neil Cooper with child sexual exploitation awareness training for key staff in retail settings.
AM Services Group has a strong portfolio of retail clients across the North of England and provides key cleaning and security services to a number of large shopping centres and town centres. Research shows that many young people feel unsafe in public spaces and do not know where to turn for help, alongside adults feeling unable to identify young people at risk from sexual exploitation, and AM Services Group felt ideally placed to help support the safety of young people in some of these spaces.
The first training session was delivered by Maggie Oliver, who is best known as the detective-turned-whistleblower in the 2012 Rochdale grooming case, and her operations manager. The session focused on sharing information, experiences and ideas that can be taken forward with onsite teams and clients to improve:
awareness of settings where a child may be at risk of exploitation
spotting the characteristics of child sexual exploitation offenders
actions that could be taken in possible child protection situations
how to report to, and work with, the relevant agencies and authorities
deterrence of potential offenders
Speaking about the partnership with AM Service Group, Oliver said: "This is a fantastic opportunity to share our experience and knowledge with people at the coalface. Working with AM Services Group, we want to help to prevent abuse in local communities and to strengthen early intervention. If something you see doesn't feel right, it probably isn't and we want to give adults the confidence to act upon this."
Cooper added: "We have learned from Maggie that acting in the right way and acting early in a child sexual exploitation situation can potentially alter an extremely negative course for a young person. Our work revolves around excellent relationships and communications with clients, retail tenants and the local police and authorities and we hope, through projects such as this, that we can make a real difference in supporting vulnerable young people."