Following the completion of an acquisition plan that brought Cordant Services, the Axis Group and Interact into its business, Bidvest Noonan has announced its investment in a new operating structure.
The new structure will see the development of separate leadership, operations and support teams for Bidvest Noonan's businesses in Great Britain and Ireland. Each business will be led by a CEO who will assume full responsibility for managing the business in the relevant geography.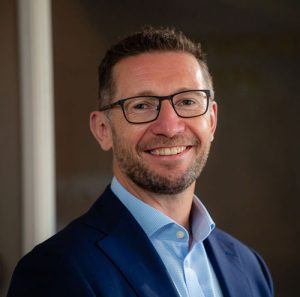 Cormac Sheils, a highly experienced senior executive who has been part of the group's senior leadership team for over eight years, has been appointed CEO of Bidvest Noonan in Ireland.
Commenting on his appointment, Sheils said, "I am excited to take on this new role and I'm delighted to have the support of a very strong and experienced management team. I know that working together, we will take this business from strength to strength. Our plan for Ireland is clear, we are a market leader for a range of single and bundled service solutions, and I am determined to protect and develop our market position."
The group will name its new CEO for Great Britain in the coming weeks.
The new structure will allow Group CEO Declan Doyle to lead a newly established team focusing on strategy, governance and transformational activities for the group. The team will enable the group to grow its leadership positions, develop new service lines and enter new sectors and markets.
Commenting on the announcement, Group CEO Declan Doyle said, "Our new operating structure will enable us to build the in-country infrastructure and agility we need to take our performance to the next level. Our new operating structure will provide an excellent platform for our future growth, provide more opportunities for our people and enable us to deliver even greater value and support to clients."
FMJ and Grundon Waste Management have launched the 2021 waste and recycling management survey. It's the fourth year for the annual appraisal of how FMs manage their waste and recycling activities and one which marks an unprecedented period of disruption to services due to the pandemic.
In order to understand how FMs have navigated their way through the last year and their plans for meeting stringent waste and recycling targets we've posed a series of questions – aided by the advice and experience of our editorial steering committee.
The results of the 2021 survey will be published in FMJ magazine and form the basis of a white paper co-written by FMJ and the experts at Grundon on how to approach waste and recycling strategies.
To take part in the survey click here.