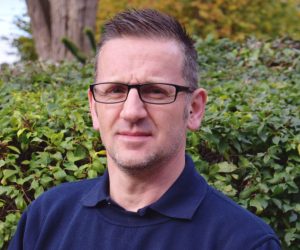 Office and commercial relocation change management company, Business Moves Group (BMG), has appointed Marc Pearce as a Project Manager.
Pearce has extensive experience in workplace and moves management, with strong workplace-based design experience. Pearce will be based at BMG's Reading HQ but will also travel to client sites across the south and midlands regions. He will support BMG clients with relocations and move management, and use his computer aided design (CAD) expertise to provide conceptual drawings and design development as part of workplace redesign projects
Pearce began his career with a major telecoms company in 1997, where he was workplace manager responsible for the strategic management of the company's UK office workspace. Since then, he has supported a range of businesses with office relocation and design projects.
Speaking about his appointment, Pearce said: "We're on the cusp of a major workplace revolution and it's such an exciting time to be in the industry. So many businesses are looking at office redesigns as they strive to make the office a destination for employees. I can't wait to get started and use my CAD expertise to show BMG clients the opportunities they have to reimagine their existing workplaces."
Rachel Houghton, MD at Business Moves Group, added: "We strive to offer our clients a comprehensive service, from handling physical moves to consulting on workplace design. Marc has a fantastic track record in the workplace sector and his expertise will enhance the support we offer around workplace design. I'm sure he'll quickly become an invaluable asset to the company."
Six steps to facilities management in the post-pandemic world
As workplaces open up and restrictions lift the role of the FM has become more important than ever.
The challenges presented by the Covid-19 pandemic are now providing a valuable opportunity for FMs to demonstrate their skills and adaptability. Whilst on a practical level FMs are responsible for making buildings safe and comfortable, they are also crucial in attracting people back to the office.
In speaking with industry leaders, it is clear that there are six key areas of focus. Zip has published a white paper which looks at each one, suggesting ways that facilities managers can tackle the complexities and pace of a return to the workplace, whilst demonstrating clear and effective leadership along the way.
To find out more download the white paper here.