Idox's Oliver Spires, Product Manager for CAFM Explorer , discusses the importance for businesses in ensuring staff can return to work safely, and specifically, how tech can automate the processes required to keep workspaces clean and infection-free
It's an undisputed fact that facilities management plays a pivotal role in all workplaces – from office settings to leisure facilities – but we're about to see it really come into focus. That's because today, more than ever, FMs are needing to adapt and develop a new normal in order to make workplaces not just secure, but 'COVID-secure'.
It's no exaggeration to say COVID-19 has changed the world we live in. It's changed how we interact with each other, how we shop, and how we do business. However, while lockdown has halted the economy momentarily, workplaces cannot remain on hold forever, which is why we're now seeing them gradually and carefully reopen, with a redefined workplace emerging.
Before the pandemic, companies probably had workplace policies they were comfortable with. Considerations like cleaning regimes, asset tracking and planned preventative maintenance (PPM) will have been in full swing and while under regular review, the likelihood is they were working.
Fast forward to now and those policies will no longer be sufficient for a back-to-work strategy. How can we effectively manage room bookings and ensure sufficient time in between meetings for cleaning? How do we successfully maintain assets that control air quality, and new equipment like temperature gauges and automatic hand sanitisers? And importantly, how can we enforce compliance to ensure businesses leave no stone unturned when it comes to delivering clean, safe workspaces?
The good news? CAFM software can help.
A NEW NORMAL
A key challenge for every FM will be adapting and managing the scheduling of company-wide activity. Consider the sanitation regime of a business. In order to create safe workplaces for staff and reassure them of your due diligence, this will need to happen more regularly – especially in shared spaces like kitchens, canteens, break out spaces and meeting rooms where numerous people may gather.
Comprehensive CAFM technology will make it far easier to transition to a COVID-19-friendly cleaning schedule and maintain that routine to save you having to check completion.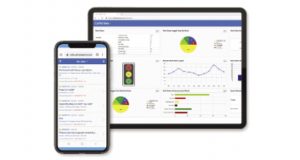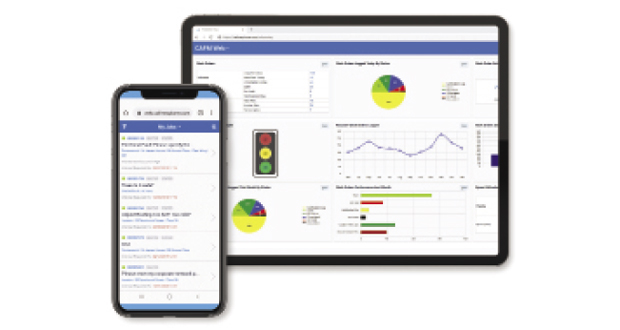 Workspace bookings will also take on a complexity all of their own. Hotdesking and the use of meeting spaces will need to be carefully reviewed from a logistical and hygiene point of view. We're seeing more of our customers maximise their use of CAFM software and use it innovatively to tackle this scenario.
For example, intelligent booking functionality will allow employees to book a workspace remotely. Once booked, businesses have an immediate audit trail of who wants to use the space, when, and for how long, which can trigger a work order automatically, ensuring the desk is cleaned after use.
Crucially, should that employee report symptoms of the virus, companies already have data in the system to allow them to identify individuals who have been in close proximity and alert them where necessary. While overcoming the challenges of COVID-19, this level of automation and insight is going to be essential if businesses are to welcome staff back safely.
MAINTENANCE IS THE KEY
When it comes to instilling confidence that workplaces are clean, safe places to be, actions often speak louder than words. And that's why it may take more than just intuitive scheduling behind-the-scenes to make people feel comfortable.
A survey for the Chartered Institute of Personnel and Development in May showed that almost half (44 per cent) of respondents were concerned about catching COVID-19 at work. Employees need to see safety measures in place and trust that they are being maintained.
For businesses who require hand sanitising stations, they may need to purchase hundreds to cover their premises adequately, as well as additional equipment such as temperature gauges and PPE. This adds an extra maintenance burden. Policies need to be in place to ensure someone is refilling the sanitisers, that each temperature gauge is properly serviced and that batteries are replaced regularly.
Just like any asset, these too can be managed within a CAFM system, ensuring their PPM is automated, compliance is met and employee confidence is upheld.
ENFORCING COMPLIANCE
One of the key advantages to CAFM when it comes to a 'back-to-work' agenda, is its ability to enforce compliance. 'Checklists' can be implemented to trigger a series of questions that must be answered by the person undertaking the work, such as "Have you disinfected the…?", "Are you wearing the correct PPE?", "Have you read and signed the health and safety policy?", "Have you ensured that…?".
As well as acting as a reminder to ensure thorough hygiene, the data captured is also extremely useful for audits and provides businesses with an extra layer of reassurance that new processes are being followed.
A similar rule can be applied to meeting spaces with businesses easily able to change the downtime allocated between meetings, avoiding back-to-back bookings that leave no time for deep cleaning.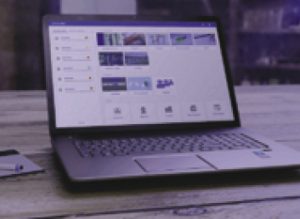 A REDEFINED WORKPLACE
For the foreseeable future, it's true to say that workplaces and venues across every industry will need to be nimble to meet the challenges of COVID-19, and provide their employees with a safe, clean and comfortable place to work.
While each business will have its own processes to put into place, the commonality between all workplaces is the need to automate as many of these as possible. With so many additional elements to consider, implement and maintain, tech really is the only option to ensure reliability and deliver compliance 24/7.
Never has it been more important to gain control of your facilities, which is why in times like these, CAFM software really has the ability to lighten the load.