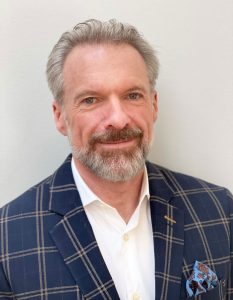 Terry Mills has been appointed to the role of Chief Operating Officer at Cloudfm to support the company's growth plans in the UK and overseas.
The move is part of Cloudfm's aim to lead digital transformation in the industry.
Mills joined the company last year as Technical Services Director. He is now promoted to the board and leads Cloudfm's transition to technology and data-led total asset care.
He is a UK chartered building services engineer with over 30 years of experience. Before joining Cloudfm, he had a 15-year career with ISS, where he was Group Vice President, responsible for enterprise and corporate development. His focus was to develop client-specific multi-country facilities management solutions for leading global brands."Terry's appointment brings a wealth of experience to Cloudfm's operations and supports our goal to become a global leader in technology-driven total asset care. We have invested and developed a proprietary technology and delivery model that drives sustainability and creates efficiencies through predictive maintenance, transparent supply chain management and local sourcing. Increasingly we are seeing large companies embrace this approach as part of their plans for net-zero."Mills commented: "I'm looking forward to working with a talented team to evolve maintenance, asset management and sustainability across the facilities management sector. Cloudfm is leading the industry with innovations in technology, data analysis and an approach to the market that will accelerate change."Cloudfm is in advanced trials with the NHS, casual dining, and various other verticals during the Covid period using its new IoT platform, Mindsett.
Speaking about the appointment, Jeff Dewing, CEO at Cloudfm, said: