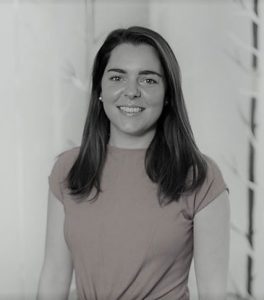 The Construction Products Association (CPA) has launched an industry-wide consultation into a new proposed Code for Construction Product Information (CCPI), to gather the views on the Code before it is formally launched later this year. The new Code addresses the credibility challenge facing our industry following Grenfell. Catherine Fyfe, Marketing Director at Polypipe and Deputy Chair of the CPA's Marketing Integrity Group, explains the significance of the new Code in rebuilding trust and how it will benefit facilities managers.
In the aftermath of the Grenfell disaster, Dame Judith Hackitt was commissioned to carry out an independent review of Building Regulations and fire safety. Her final report – Building A Safer Future – included important recommendations for greater clarity in construction product information. The report also made clear that action was needed to ensure events like Grenfell never happened again.
In taking action to address the findings of the report, the Construction Products Association (CPA) established the Marketing Integrity Group (MIG) in 2018. The MIG's work tackles shortcomings in 'Product Information' identified in Chapter 7 of the 'Building A Safer Future' report. I was appointed deputy chair of the Group to help drive through much needed change and ensure clear, accurate, up-to-date and unambiguous construction product information is provided by manufacturers and accessible by its users.
Creating the Code
Our first step was to understand what the industry thought about construction product information. We undertook a Call for Evidence survey in 2019, receiving over 500 responses and almost 200 pages of free text information. It was clear from the detail submitted that users of product information wanted to see a change, and more structure was needed. The MIG, made up of industry and product manufacturer representatives from across the construction supply chain, set about creating a new Code of Conduct.
This voluntary Code would ensure construction manufacturers provide reliable, accurate information across the entirety of the product's life cycle – so users of product information have all the facts when making decisions about specifying, installing, maintaining and disposing their products.
The Code for Construction Product Information (CCPI) is built around five crucial 'acid tests', derived from the Call for Evidence survey where most people told us that to be trustworthy, product information must be Clear, Accurate, Up-to-date, Accessible and Unambiguous. It includes 11 clauses, split across four main sections: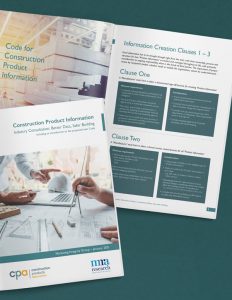 1. Information creation
Ensure rigorous sign off procedures are in place, that version control is used so the latest information is always available and ending the practice of misleading and/or ambiguous wording or images.
2. Core information
Where performance or compliance information is given, it must be supported by evidence.
3. Associated information
This covers information regarding the handling, installation, operation, maintenance and disposal of construction products. This section also covers guarantees and warranties, to ensure manufacturers are transparent about what is covered, excluded and required to comply with any terms and conditions.
4. Support and competence
Ensuring that people providing support and advice have sufficient training and knowledge for their role.
What does this mean for facilities managers?
To maintain and remediate a building correctly, clear product information is required for two main reasons: firstly, those maintaining a building often have to deal with legacy issues of inappropriate design and/or installation. Secondly, to ensure that buildings and their systems continue to perform as intended, clear product information, including planned preventative maintenance details is essential. As users of construction product information, facilities managers will want to be confident that the products they come into contact with everyday behave and perform as they should.
Ensuring facilities managers access appropriate, clear and up-to-date product and system information will enable suitable and timely maintenance, remediation and refurbishment work to be done properly and in a way that is reliable. Not only is this fundamental to the upkeep and continued performance of the buildings and systems, it also ensures that the environments we work, live, and play in continue to remain healthy and safe.
The Code is dependent on the facilities management sector for support. Construction products are used throughout the life cycle of a building and have a critical impact on safety, energy efficiency and performance. Repair, maintenance and improvement is a key part of construction and your opinion matters.
Ideally, we'd like the Code to go live in June 2021, with the first companies being CCPI approved by the end of the year. But before we reach that point, we need your help. The CPA's industry-wide consultation is running until 31 March 2021 to gather feedback on the Code, its launch and the ongoing management and policing of it.
Tell us what you think by reading the Consultation report and taking part in the Consultation before 31st March. Visit www.buildingsafely.co.uk.