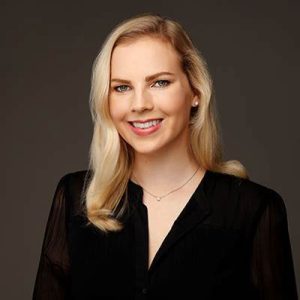 Contract caterer, Elior, has appointed Claire Small to take on its newly created Director of Innovation role.
Industry acclaimed with commercial acumen and a strong digital focus, Small leads Elior's new eight-strong innovation team. Transforming insight into opportunities, they are responsible for delivering digital, concept development, photography and menu management across its UK business.
Prior to joining Elior, Small held senior roles with hospitality brands including SSP UK, The Restaurant Group PLC and ETM Group, helping translate consumer trends into creative commercial solutions. Some of Small's career highlights include bringing sporting elements like ticketing and vertical dining to key venues, boosting profile and customer spend through immersive experiential dining.
Small's achievements and contributions in the hospitality industry have also been recognised, notably with her listing in the 'Women in Hospitality, Travel and Leisure' Index (2021), and being tipped as a Future Leader on the 30 Under 30 Restaurant & Marketer Innovator list (2018).
At Elior, Small is responsible for digital strategy across the company, including the rollout and optimisation of its proprietary Breaz mobile ordering app, Scan & Go technology and digital kiosk ordering. Using consumer insights from these, she will be driving concept development in branding and menus – for new and existing food concepts, pop-ups and standalone brands across Elior's sectors. Her role also involves forging partnerships with brands, chefs and suppliers, ensuring Elior's offer is the most innovative and food-led in the market.
Speaking about her new appointment, Small said: "Elior operates across a wide range of sectors and I'm incredibly excited about the opportunities we have to innovate across the business, especially as we emerge from an extremely tough period and adapt to new customer habits and expectations.
"The last few years have driven widespread adoption of new technologies. It's fantastic to be working at the cutting edge; identifying opportunities in the business and then bringing them to life!"
Catherine Roe, Chief Executive Officer at Elior, commented: "Our new innovation team along with Claire's appointment, represent an exciting new direction for Elior. Our Customers' needs changed significantly as a result of the pandemic and we adapted to these. Given the speed of change, we realised that, as a leading contract caterer, we can spearhead new innovation in the foodservice industry.
"The team are working on several inspiring new projects which will spur the business on for sustained growth over the coming years."
Webinar – Waste & Biotechnology: How biotechnology is helping FMs achieve their sustainability goals and reduce waste.
FMJ & Advetec are on a mission to help FMs accelerate their NetZero plans – but it's a process that must first start with lifting the blindfold, challenging the waste supply chain, being accountable and making great user of technology.
On the 26th January at 11am FMJ & Advetec are holding a webinar on how biotechnology can help FMs achieve their sustainability goals and reduce food waste.
FMJ Editor, Sara Bean, will be joined by:
Dr Stephen Wise, Chief Strategic Development Officer, Advetec
Rochelle Gee, Head of Property Services, Buckinghamshire Healthcare NHS Trust
Ray Parmenter, CChem MRSC, MCIWM, CIWM: Head of Policy and Technical
Chris Havers, Programme Director Acclaro Advisory & SFMI
Together they will discuss:
The role of the circular economy in helping cut carbon emissions.
Challenges and opportunities for FMs in managing waste to meet environment, social and governance (ESG).
How the latest technology is available to help.
Click here to register.