Home working is not yet a thing of the past. As restrictions lift but the message still clearly 'work from home if you can', DURABLE offer solutions for efficient and ergonomic workstations to ensure your staff are set up for home-working efficiently.
What do workers need around them?
It takes more than just a laptop to create a home office, so establishing what people require to be set up at home effectively is the first step to implementing a good home working practice. FMs are familiar with ensuring employees are set up correctly with their required products in the office, now the challenge for FM's is to recognise what is needed at home.
Along with traditional office equipment to ensure proper posture and positioning, (such as an office chair and wrist supports) modern solutions can also create an ergonomic workspace by implementing the 'clean-desk' principle. Space may be limited for your employees so keeping their workspaces clear and organised leads to less distractions and increased concentration. Drawer boxes and Monitor Mounts are useful tools as well as space saving, and cable management products are a must for taming the cable spaghetti we often find when working from home.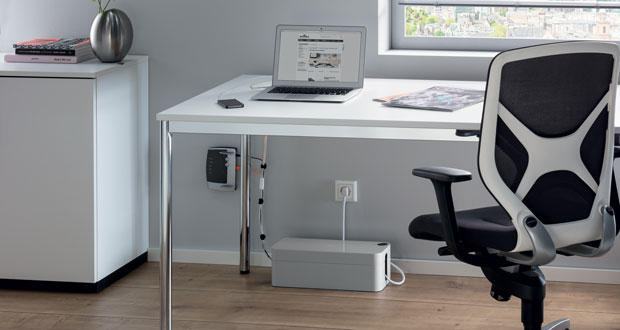 Employee wellbeing
We know that our working environments have a huge effect on us, so advising workers to set up their workspace by a window will provide natural light which works in harmony with the body's circadian rhythm. And as the nights draw in, offering human centric lighting works as a good alternative.
Facilities Managers are no longer only responsible for ensuing staff have the correct equipment; they need to support workers to make this shift to home working as seamless as possible. Checking in from time to time keeps staff feeling connected and more confident to ask for support.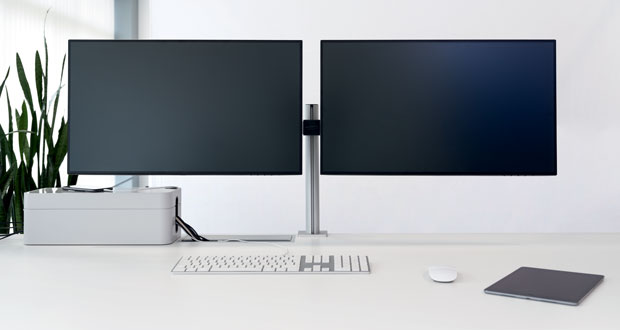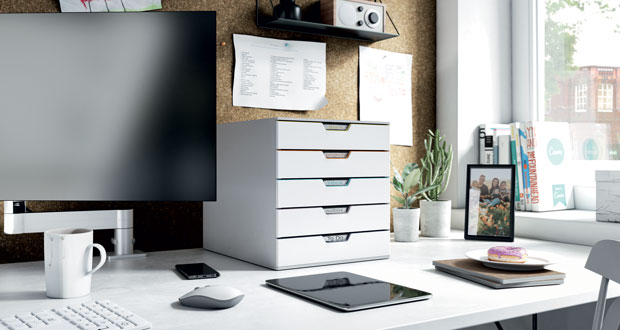 For more information visit www.durable-uk.com, email hello@durable-uk.com or call 01202 897071.
-ends-
To have your industry news published in the pages of FMJ's news section, Month in FM, and here online on fmj.co.uk, please send your news and image to Danny Grange danny.grange@kpmmedia.co.uk
The view or information contained within these unedited press releases, are that of the company producing it and not necessary the views of kpm.