Don't get caught out with unexpected leaks and bursts, make sure you have your Aladdin EasyFit Isolators close to hand.
Where taps, toilets, showers, boilers, and other devices have been left standing through the summer…
When schools, colleges and universities open their doors to welcome the students back in September, many taps, showers, boilers and other devices would have been unused for several weeks, so be prepared for potential leaks. Aladdin EasyFit Isolators offer a quick unique permanent fix for leaking or burst pipes.
Make sure you have your Aladdin EasyFit Isolators on standby…
Aladdin EasyFit Isolators allow a leaking or burst water pipe to be isolated in under 3 minutes, ideal for hot or cold systems, for repairs or general maintenance.
The innovative Aladdin EasyFit Isolator is a full-bore, quarter-turn valve, WRAS-approved as a stopcock, suitable up to 85°c, 16 bar rated. Available to suit 15mm, 22mm (3/4″) and 28mm (1″) copper pipes plus ½" imperial and external applications. Comes with a 10-year warranty as standard.
Commenting, ARCUS FM Facilities Manager, Stuart Boyd said: "The first Aladdin EasyFit isolator I installed was at the Argos / DHL Distribution Centre in Stafford, in a busy workplace kitchen where the 15mm pipe feeding some equipment in the washing up area had sprung a nasty leak (This was tricky as the kitchen was busy with lunches for over 600 colleagues), explains Stuart, with no working isolation valves in place, coupled with a lack of space to reach the pipework adequately, we installed the Aladdin EasyFit isolation valve using only a 18v battery drill and the tools provided, fitted within minutes, we could shut off the supply without having to drain the system."
When to use the Aladdin EasyFit Isolator:
As an emergency shut-off valve for leaking or burst pipework.
As an emergency isolator where the stopcock is seized or inaccessible.
To isolate a heating system component for maintenance.
To save time on cooling, drain down, refilling and returning to de-aerate.
Where freezing is required, "no need to freeze" use the Aladdin EasyFit Isolator to save time without any disruption to services.
As a convenience device in multi-occupancy buildings (e.g. schools, colleges, universities, shops, and HMOs) where water supply needs to be worked on without inconveniencing other occupants.
When isolation is required for any water feed, hot or cold.
As a "Green" alternative, particularly to gas-freezing.
To allow isolation in areas of a building where none exist.
Aladdin EasyFit Isolators can be sourced via merchants, both independents and nationals. Should your preferred local merchant not already be a stockist they can contact admin@nlbengineering.co.uk to set this up.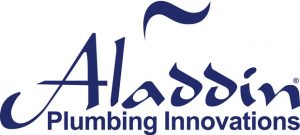 Visit aladdin-products.co.uk for full uses, specifications and stockists.
Follow Aladdin Products on:
To have your industry news published in the pages of FMJ's news section, Month in FM, and here online on fmj.co.uk, please send your news and image to Danny Grange danny.grange@kpmmedia.co.uk
The view or information contained within these unedited press releases, are that of the company producing it and not necessary the views of kpm.