Following another year of disruption due to COVID, what do you think will be the most pressing challenges for facilities management in 2022? Given the changes to the way we work following the pandemic, which is having huge repercussions for the way workplaces are run, how do you predict the role of the FM could evolve over the coming year?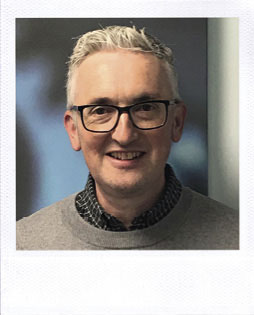 THE IWFM CHAIR'S VIEW

MARK WHITTAKER,

CHAIR OF THE INSTITUTE OF WORKPLACE AND FACILITIES MANAGEMENT AND GENERAL MANAGER, THOMSON FM
I sense five of the most pressing challenges of 2022 will be:
Retain and Attract: I have spoken to several human resources and recruitment professionals recently who have all commented that they have never known a labour market which is changing so rapidly, and it is predicted this will continue in 2022. Following a couple of years of no pay increases or bonus payments, I think 2022 will see marked wage inflation and also organisations reviewing the competitiveness of not only their peoples' salaries, but also pension contributions, bonus schemes and flexible, as well as hybrid working, in order to both retain their workforce but also meet the demand to increase their numbers.
Future of the Workplace: The American Careers Insider (@CareerInsider) recently published an article predicting how the 72 million Generation Z (born between 1997-2012) are "killing" the workplace in America and quoted a 19 year old law student, who said: "It will be interesting to see how we shape the workplace, not just how the workplace will shape us." They state that the workforce will "no longer accept commuting to the office Monday to Friday, blindly accepting the corporate line and work as an obsession". Could this be mirrored in the UK? Change is happening and many predict we will not return to how it was prior to the pandemic, with more people wanting the ability to work from home, flexible hours and a new and fresh workplace environment that meets their needs. As we move into new modes of working, businesses must adapt physical spaces, working culture and technologies.
Sustainability: I believe that probably the single most important challenge for organisations and Government, as well as a potentially major opportunity, will be in using post-pandemic and COP26 rethinking to achieve sustainability goals. The recent Intergovernmental Panel on Climate Change report's 'code red' warning is unequivocal but the way we manage and maintain our buildings could make a tangible and lasting contribution to carbon reduction.
Equity, Diversity and Inclusion: In 2021 IWFM established a new Focus Group, who renamed themselves Equity, Diversity and Inclusion (EDI). As was set out in their Terms of Reference, members have helped to examine our practices and policies to ensure that we support all of our members and make the biggest possible impact on EDI in the sector. Our EDI statement has been published and a roadmap for change will shortly be unveiled to support the Institute, our members and the wider industry. I believe achieving greater EDI within FM is one of the most urgent, but also exciting challenges for the profession in 2022.
Finally, Building Safety and the role of facilities management professionals will continue to be a key area in 2022. A Bill is currently before Parliament and IWFM has been very active in this area, through Sofie Hooper's work with the Life Safety Working Group and the Building Safety Alliance.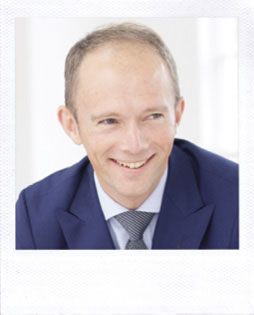 THE WORKPLACE FM PROVIDER'S VIEW
ALISTAIR CRAIG,
MANAGING DIRECTOR ANABAS
The challenges ahead will be of a similar nature to the past 18 months, namely dealing with the unknown and not being in control of a client's business strategy. FMs need to be buoyant and adaptable to deal with the outcome of new policies. How to corral the workplace into committing to new ways of working will be a challenge that will require new ways of thinking.
The global pandemic has thrust us into a new era of office utilisation. Every building and client are unique and has its own modus operandi. How FMs service the needs of each workplace and workforce will happen when we come out of flux period into a regular rhythm. This will not settle any time soon. 2022 will continue to see frequent change before any real routine or 'new normal' is established. Monitoring how offices are being utilised is the first step in understanding how they need to be serviced. FMs must watch, listen and learn before acting.
Some organisations are making the decision to close the office on a Friday with little consideration of the bigger picture. Businesses need to think about the impact on receptionists and cleaners, for example. Their roles and responsibilities can't be conducted from home, so are they expected to take a 20 per cent reduction in hours and therefore pay? It's a difficult scenario that needs a holistic approach. Piecemeal planning could cause irreparable damage.
Investment in facilities will also come under scrutiny. Typically, capital budgets for fit outs, reallocation of space and installation of new furniture present a business case for ROI, but rationale will be made ever more complex if the space is only in use for three days a week at a decent level of occupancy. Collaboration between business leadership and FM will need to be stronger than ever to make the most of corporate real estate. FMs will need to implement a solutions-based approach and to do that they will need to think outside the box.
There's a mass of technology unveiling but unpicking what is going to be of value is tricky. There's no value in deploying smart gadgets if they don't deliver. It's difficult to concede the potential impact technology could have on the workplace: AI, augmented reality, greater use of data, IOT and sensing technology, the possibilities are endless, and we are yet to see what that could mean for our industry. The smartphone has fundamentally changed how we do things and how we do things 10 years from now will be radically different, still.
With increased use of technology, we will see more and more data landing on the desks of FMs. This data needs to be both quantifiable and meaningful to influence positive change. Upskilling will be needed in some cases to process this information and deliver the most fruitful outcomes.
FMs have little power to nudge behaviours in a workplace so they will need to be prepared for more downstream challenges over the next year. Agility, open-mindedness, and innovation will be key to sailing the seas of 2022 and cementing the new world of the workplace.