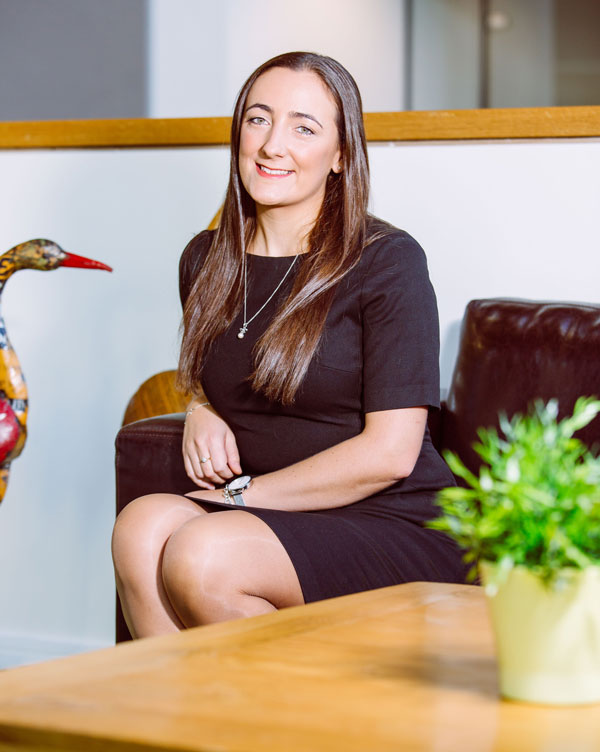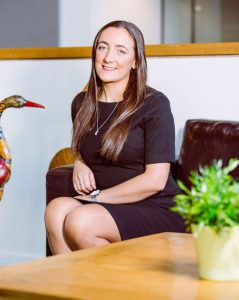 Organisations have had to manage volatility in demand over the last 21 months and facilities managers have been faced with totally new set of challenges. What's more, the changing communications habits of both employees and consumers have added to the mammoth task of adapting to the world as we now know it.
When face-to face interaction were off limits, phone lines became even more crucial and corporate switchboards came to the fore – they were the backbone of companies as they switched to remote working, endeavoured to maintain client relationships and scrambled to remain functional practically overnight.
Now restrictions have eased (for now), a slight sense of 'normality' has resumed, and a rising number of physical meetings are taking place. Call volumes across the board have dropped but for many businesses, the switchboard remains busy. Here, Jess Pritchard, head of corporate at leading outsourced communications provider, Moneypenny, reveals why this is and how FMs can be better equipped to managing fluctuating levels of inbound calls when none of us know what's around the corner.
Poor technology
The world of work has changed beyond measure, yet a startling number of companies are struggling on with legacy systems. More often than not, this comes down to cost, but holding onto yesterday's technology could be a very expensive mistake.
Nowadays, a switchboard must be able to seamlessly transfer calls between customers and employees and vice versa – whether they're in the office, working from home or on the road. If the technology doesn't have the capacity to do so, call resolution takes longer and callers are forced to call back and try again – that's assuming they don't decide to take business elsewhere. This is not only a waste of time on both parts, but leads to a clunky caller experience, frustration and ultimately, lost business and damaged reputation.
Investment in new technology has long been a matter of 'speculate to accumulate' but in the current climate, it's become more of a case of 'adapt to survive'.
Inefficient processes
To ensure they're getting the most out of communications technology, businesses must ensure their internal processes are up to scratch. It's when slick systems and innovative solutions work in tandem that the magic really happens – without the other, neither can live up to their full potential.
Data tells us that successful transfers are down 7%¹, which suggests employees are failing to keep systems up to date with regards to their whereabouts and availability. As a result, when switchboard operators or receptionists attempt to transfer a call to them, callers are met with voicemail. This is hugely detrimental as 69%² of callers who reach a voicemail just hang up – it's akin to throwing business and money down the drain.
Moneypenny has recently introduced technology with the power to integrate with Microsoft Teams to outsourced telephone answering clients. Visibility of employees' status ensures that calls aren't passed on to those who are unavailable and soon, it will be possible to transfer calls directly to Teams users via the platform itself – easing communication for hybrid teams and helping clients become more accessible for their customers.
Phone avoidance
Another reason that switchboards get busy is one that many organisations tend to bury their head in the sand over – staff simply don't want to pick up. A ringing phone can instil dread and fear among many. When you realise that more than 75%³ of UK adults own a smartphone, but a quarter never use it for calls, it's easy to see why phone avoidance could be impacting your switchboard activity.
This is particularly prevalent among younger generations from the instant message and social media age, who consequently prefer to communicate through text, with short and snappy exchanges. They just don't make many calls, so it's natural that they may need to learn this skill. Businesses need to address this and train and develop their young recruits to deliver excellent communications.
Jess stresses: "Call volumes are at an all-time low. We've seen a leading global professional services firm drop from 55,000 calls per month pre-pandemic to 14,000 and an engineering firm plunge from 11,000 to just 3,000. It's unprecedented but one thing really stands out – the calls that clients are receiving are the ones that really matter. Call durations are longer, and enquiries are of higher value – these are the calls that businesses really can't afford to miss.
"It's therefore never been more important to prioritise customer care and put future-proofed communications strategies in place. Scalable solutions like outsourced switchboard are helping businesses maintain consistent levels of service, embrace technology, extend their opening hours and save cash. Plus, they're freeing up staff to focus on what they do best, without the pressure of handling calls – whether it's meeting and greeting visitors or getting on with more profitable tasks."
Established in 2000, Moneypenny is the world's market leader for telephone answering, live chat, outsourced switchboard and customer contact solutions. In total, more than 21,000 businesses benefit from Moneypenny's mix of extraordinary people and ground-breaking technology.
For more information about how Moneypenny supports businesses, visit www.moneypenny.com/uk/
¹ In-house call data from Moneypenny
² From Moneypenny research which can be viewed here
³ Research quoted in The Guardian
-ends-
To have your industry news published in the pages of FMJ's news section, Month in FM, and here online on fmj.co.uk, please send your news and image to Danny Grange danny.grange@kpmmedia.co.uk
The view or information contained within these unedited press releases, are that of the company producing it and not necessary the views of kpm.