Forbo Flooring Systems has launched an array of services, guidelines and new products to assist specifiers, contractors and facility managers throughout these challenging times to make spaces COVID secure.
With the whole world having to adjust their lives to remain safe and prevent the spread of COVID-19, Forbo understands the concerns and complexities that now exist as a result of this, including social distancing.
As such it has recently launched a range of Coral Logo entrance flooring mats, which have been designed to encourage social distancing and prevent unnecessary slips. There is a choice of four clear and informative designs to choose from, which are offered at a special price.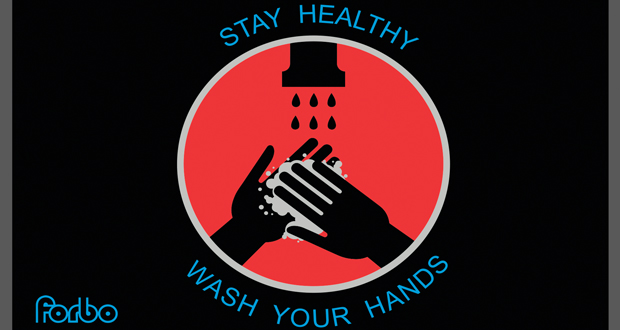 In addition to this, Forbo has also developed a new service for its Tessera Layout and Outline carpet tile collection and its resilient sheet ranges. The service allows specifiers to choose carpet tiles that feature directional arrows within the design, or have loose arrows cut into existing resilient installations or resilient materials, to aid wayfinding and to help clearly identify one-way systems within a building.
As well as arrows to aid wayfinding, Forbo has also launched a selection of circles which are available in its new Allura LVT range. The circles, which can be inlaid within a square tile format, will help to encourage people to remain two metres apart – especially in queues!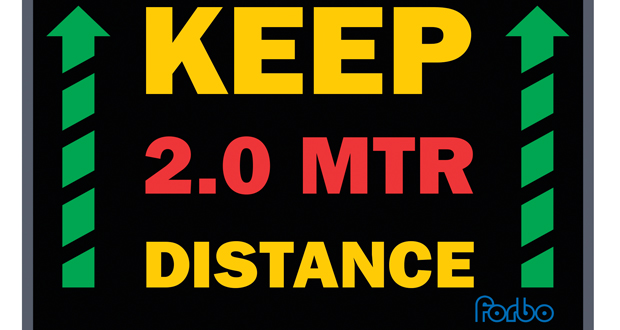 Janet Lowe, Head of Marketing UK and Ireland at Forbo Flooring Systems commented: "Following the latest UK Government guidelines, which announced that if you are able to work from home then you should, we understand that many of our customers will remain working from home for the foreseeable. With this in mind, we are now providing online consultations with our specification team to discuss all aspects of a commercial project.
"What's more, our customers can also easily order samples online and have them delivered to their home, and our ForbOnline service for our direct customers is fully operational to support the new ways of working. In fact, our 24/7 service has been proving very popular and allows us to keep supporting our customers in all cases where they are able to proceed with projects."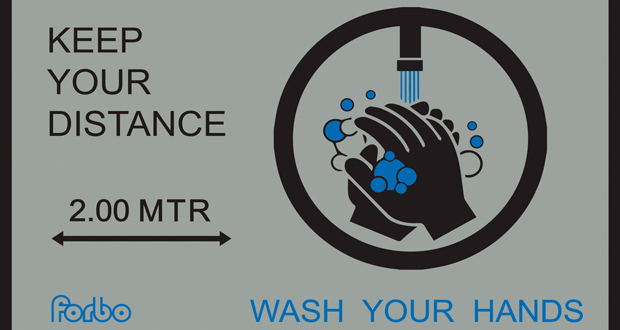 To help customers through this unprecedented situation, Forbo's website is also home to a variety of online tools, such as downloadable literature and a room planner.
For more information on how Forbo can help you during the COVID-19 pandemic, visit www.forbo-flooring.co.uk/covid, email info.flooring.uk@forbo.com or call 01773 744 121.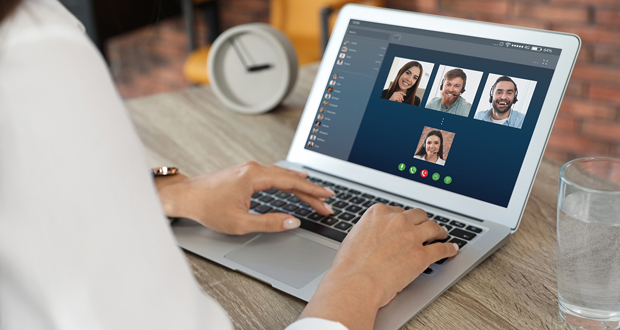 -ends-
To have your industry news published in the pages of FMJ's news section, Month in FM, and here online on fmj.co.uk, please send your news and image to Danny Grange danny.grange@kpmmedia.co.uk
The view or information contained within these unedited press releases, are that of the company producing it and not necessary the views of kpm.