New technology will help business owners, shopkeepers, dentists and hoteliers enforce latest government Covid-19 guidelines
Therma-i, a contactless temperature screening solution that accurately screens temperature to a 0.3 degree in less than 3 seconds and can even detect if a face mask is worn has been introduced in the UK by SPSC (UK) Ltd, a Lincoln-based company specialising in health and safety technology in the leisure sector.
As the country embarks on the slow road to recovery from Covid-19, and new face mask regulations come into effect on July 24th, businesses across Lincoln and the UK are adapting to support the nation's return to normal life. Innovations like Therma-i aim to help business owners keep their establishments and patrons safe, alerting potential customers if they have a temperature or are not wearing a mask.
An attractive desktop mounted, low cost contactless hands-free instant temperature measurement system, Therma-i uses thermal imaging technology to measure a person's head for temperature. If found to be above 38 degrees Therma-i will produce an alarm. The whole process takes seconds to complete and requires no participation from a staff member.
It also works to ease potentially uncomfortable confrontations between shop employees and patrons who may not agree with new mask regulations. It detects whether a mask is being worn or not, and will politely request the person wears a mask.
SPSC assisted in the reopening of Talking Heads hairdressing salon, by supplying Therma-i. Keith Reeve, Salon Director of Talking Heads said: "We have put Therma-I in our reception area where all clients and employees have their temperature taken each day as a new routine. Our clients have welcomed this new addition, Therma-I requires no contact and the screening is done at a safe distance before they enter the salon workstation areas. The device is discreet, and the screening takes maximum 3 seconds, posing no disruption to how we work."
SPSC had already done extensive research into Thermal Imaging and was well-positioned to apply it to a new use. On the surface, Therma-i appears to be a tablet with a camera but the discreet device packs a punch.
Managing Director Rob White says: "Before the lockdown our team were in the middle of research and development for the next generation of our products, looking to utilise Thermal Imaging Technology for a new range of products. As we went into the lockdown it was clear that the world as we knew it won't be waiting for us on the other end. We examined our internal expertise and how we could play our part to pave the road to a safe return."
While the company is well established within the Leisure and Aquatic sector, all projects screeched to a halt. Despite the challenges of the lockdown, the team at SPSC rose to the challenge and Therma-I emerged.
White continued: "All things considered, it is remarkable how the development team have pulled together and what we have accomplished in a short but very turbulent amount of time. Seeing the team collaborate through new mediums and finding new ways to get the product to market, without once seeing each other in person is astounding."
SPSC (UK) Ltd., have a long-standing reputation for developing and distributing innovative safety solutions and has taken its 20 years of experience within safety technology and adapted to support the return of British businesses and public organisations.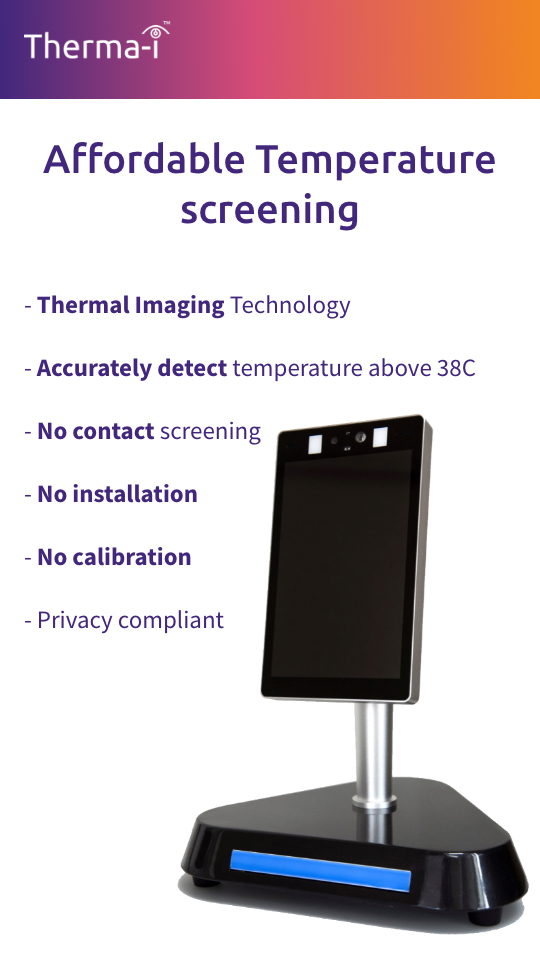 For more information visit https://www.spscuk.com/ and http://therma-i.com/
-ends-
To have your industry news published in the pages of FMJ's news section, Month in FM, and here online on fmj.co.uk, please send your news and image to Danny Grange danny.grange@kpmmedia.co.uk
The view or information contained within these unedited press releases, are that of the company producing it and not necessary the views of kpm.